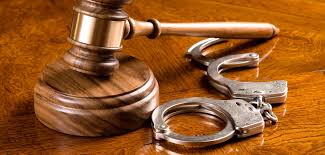 The federal grand jury used by Special Counsel Robert Mueller handed down its first indictments related to the investigation of Russian interference in the 2016 Presidential campaign. Paul Manafort, President Trump's former campaign chairman, and Manafort's former business Rick Gates were hit with 12 counts in a 31-page indictment.
Among the charges were specific charges of money laundering and failure to report foreign financial and bank accounts. While the indictment mentions the intent to evade taxes no specific tax fraud charges have been filed yet. You can bet that the Internal Revenue Service intends to audit both men's returns soon.
Manafort and Gates worked as agents for the Russian backed Ukrainian government from 2006 to 2015. The two directly lobbied and ran PR campaigns on behalf of the government of Ukrainian President Viktor Yanukovich. They reportedly received tens of millions of dollars oligarchs affiliated with President Yanukovich as well as a vast sum of money received directly from the Ukrainian government. The money was hidden from U.S. authorities by laundering it through dozens of foreign and U.S. corporations and bank accounts.
According to the indictment, the money was funneled through accounts in tax havens such as the Cayman Islands, Cyprus, the Seychelles, Saint Vincent, and the Grenadines. The entire time both men falsely reported to U.S. authorities that they controlled no foreign bank accounts. They also failed to report operating as agents for a foreign government. It is this failure to report as a foreign agent that exposes the pair to the first round of money laundering charges.
Manafort is accused of transferring almost $20 million from offshore accounts to domestic accounts that he controlled. The money was used to support an extravagant lifestyle and the purchase of multiple multi-million-dollar properties including the ownership of an apartment in Trump Towers. None of this income was reported on his U.S. tax returns which could result in numerous future counts of tax fraud.
Escorted by his lawyer, Manafort turned himself in to the Washington Field Office of the FBI.  Later in the day, appearing before the Federal Court in Washington D.C., Manafort's lawyer entered not guilty pleas to all the current indictments.
Manafort is currently out on an unsecured $10 million-dollar bail that requires him to remain under house arrest and to wear a GPS monitoring device. Defense attorneys are attempting to work out a secured bail arrangement with the court by pledging $4.5 million worth of life insurance policies and a portfolio of real estate that includes the Fifth Avenue apartment at Trump Towers. He hopes to gain the right to travel between New York, Florida, and Washington D.C. He also wants the GPS device requirement removed.
Special Counsel Mueller's prosecutorial team is pushing back saying that some of the assets being pledged could be subject to forfeiture if Manafort is convicted. Prosecutors are also taking the stance that he is a potential flight risk.
The defense team says Manafort is not a flight risk because many of his accounts are frozen and the charges have made him a highly recognizable person. The prosecution counters that his offshore financial contacts could easily channel funds to enable him to flee to a country that does not have an extradition treaty with the U.S. A federal judge is set to make a ruling this week.