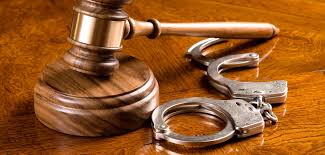 The federal grand jury used by Special Counsel Robert Mueller handed down its first indictments related to the investigation of Russian interference in the 2016 Presidential campaign. Paul Manafort, President Trump's former campaign chairman, and Manafort's former business Rick Gates were hit with 12 counts in a 31-page indictment.
Among the charges were specific charges of money laundering and failure to report foreign financial and bank accounts. While the indictment mentions the intent to evade taxes no specific tax fraud charges have been filed yet. You can bet that the Internal Revenue Service intends to audit both men's returns soon.
Manafort and Gates worked as agents for the Russian backed Ukrainian government from 2006 to 2015. The two directly lobbied and ran PR campaigns on behalf of the government of Ukrainian President Viktor Yanukovich. They reportedly received tens of millions of dollars oligarchs affiliated with President Yanukovich as well as a vast sum of money received directly from the Ukrainian government. The money was hidden from U.S. authorities by laundering it through dozens of foreign and U.S. corporations and bank accounts.