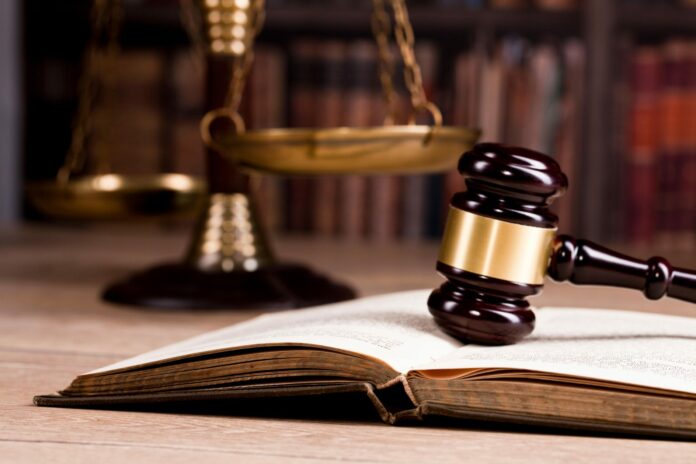 (USA Herald) – The insurance industry is often seen as a beacon of hope for those who have suffered a personal injury, providing a safety net for policyholders during their time of need. But as a recent appeals court decision in Florida shows, not all insurance companies live up to this expectation. In a landmark case, the 11th Circuit Court of Appeals has affirmed a verdict of bad faith against Southern-Owners Insurance Co., a primary insurer for an independent contractor who was paralyzed after a job-site accident.
Ernest Guthrie was hired by Beck Construction to replace the wood trim around two rooftop decorative windows. On April 1, 2019, he fell off the roof of a luxury home that was being renovated, sustaining a life-altering injury that would leave him paralyzed below the waist. The accident prompted a demand for payment from Guthrie's lawyer, Stuart Cohen, who requested that the two insurers for Beck Construction, American Builders Insurance Co. and Evanston Insurance Co., pay the full policy limits of $1 million each.
In this particular case, American Builders and Evanston were quick to settle the claim and paid out their policy limits within 30 days of the demand. Southern-Owners, however, were not so prompt. The court panel found that the carrier "largely sat on its thumbs," failing to meet with key witnesses until eight months after the workplace accident. This inaction prompted American Builders to file a lawsuit against Southern-Owners, demanding reimbursement for the portion of the settlement that it was required to pay due to the carrier's bad faith.
A jury for the US District Court for Southern Florida agreed with American Builders' argument, finding that Southern-Owners had acted in bad faith by delaying its duty to investigate and settle Guthrie's claim. Southern-Owners appealed the verdict, arguing that Beck Construction had breached its contractual duties by failing to obtain its consent before settling the case. The 11th Circuit, however, affirmed the trial court, stating that the facts clearly showed that the insurer was forced to act quickly to avoid an even more expensive claim if the case went to trial.
"On this record, there was enough evidence to allow the jury to reasonably find that Southern-Owners acted in bad faith because it delayed acting on its duty to investigate and settle Guthrie's claim," the panel said. This decision serves as a reminder that policyholders must be vigilant when it comes to insurance companies, and that bad faith conduct is still a major issue in the industry.
According to Samuel Lopez, an investigative journalist for the USA Herald, cases like this are not uncommon. "This is just one example of the many ways in which insurance companies put their own interests ahead of policyholders," Lopez says. "Insurers are supposed to be there for policyholders in their time of need, but too often, they turn a blind eye to their obligations, leaving policyholders to bear the brunt of the costs."
The final award in this case may be even more substantial, as the trial court reserved its right to award attorney fees and court costs. This serves as a warning to other insurance companies that bad faith conduct will not be tolerated, and that policyholders have the right to hold their insurers accountable for their actions.
In conclusion, the insurance industry is supposed to provide policyholders with a safety net during their time of need, but as this case shows, not all insurers are created equal. Policyholders must be vigilant and protect their rights, and insurers must be held accountable for their actions. By doing so, we can work towards creating a fairer and more just insurance industry.
In re: AMERICAN BUILDERS INSURANCE COMPANY vs. SOUTHERN-OWNERS INSURANCE COMPANY, in the United States District Court for the Southern District of Florida; D.C. Docket No. 9:20-CV-81357-WM