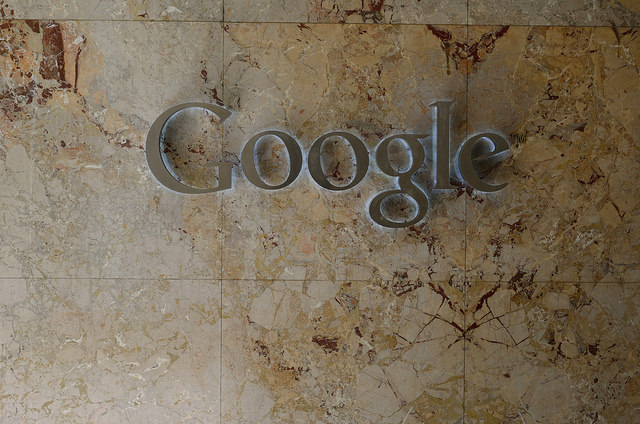 A representative of the Arizona Bar has confirmed that at least one partner of the Kelly/Warner Law Firm PLLC is under investigation.
Rick DeBruhl, Chief Communications Officer for the Bar, confirmed the existence of an investigation.
"I can't speak to the details of our current investigation beyond confirming that it exists," DeBruhl said in a Sept. 21 email to USAHerald.
The investigation centers around alleged takedown injunctions and fake notarizations. Search engine giant Google has a policy to remove pages from its indexes once it receives an injunction deeming the pages in question to be libelous.
Nationwide, that takedown policy has been subjected to abuse. When suing for defamation isn't feasible or is time-barred, those harmed sometimes turn to reputation-management companies.
As Eugene Volokh reported in a March 30 opine piece in the Washington Post, the system provides incentive for the unscrupulous to file lawsuits against fake defendants. The fake defendant supposedly submits a document agreeing to the injunction, however, as Volokh points out, the document is provided by the same reputation-management company acting on behalf of the plaintiff. The court believes that both sides are in agreement, and the judge signs the order. Once the order is in the hands of Google, the company often complies.
Aaron Kelly and Daniel Warner of Kelly/Warner PLLC filed two lawsuits: Chinnock v. Ivanski and Lynd v. Hood. Volokh reported that a private investigator who has been helping him (Giles Miller of Lynx Insights & Investigations) couldn't find the ostensible Lynd v. Hood defendants, Connie Hood and Jesse Wood, at the addresses given for them, nor could he find any evidence of the existence of Krista Ivanski, of Chinnock v. Ivanski.
"It's possible, of course, that the relevant public records are incomplete, and that each of these people was associated with the address for too short a time to make it into such records. Still, the overall pattern, coupled with the suspicious notarizations, suggests that at least some of these orders are untrustworthy," Volokh alleged.
As of publication time, Kelly nor Warner responded to requests for comment.
Any investigation beyond the Arizona Bar remains to be seen. The office of the Arizona Attorney General does not confirm nor deny the existence of an investigation.
"Our office takes great strides to not confirm the existence or status of potential ongoing investigations," AG spokesperson Ryan Anderson said.
Questions surround high profile case
Volokh also reported that Kelly/Warner filed the case Welter v. Does. Megan Welter made the national news as an Iraq War veteran who became an Arizona Cardinals cheerleader and made the news again when she was arrested for allegedly beating her boyfriend, Ryan McMahon. "Two years later, Welter filed a defamation lawsuit against McMahon, and McMahon submitted a stipulation saying that his original allegations were false. (It is impossible to tell from the record whether the signer of the stipulation was indeed the real Ryan McMahon, but let us assume that he was,)" Volokh wrote. "Welter then got an injunction stating that McMahon's allegedly defamatory statements were posted on ABC News, Fox Sports, CBS News and USA Today, presumably because articles on those sites were based on those statements. And the injunction stated that defendant must take all actions, 'including requesting removal of the URLs from all internet search engines … to remove all such webpages and cache from the Internet, such that the Content is rendered unsearchable.' Again, because this was a stipulated judgment, there was no factual determination of whether McMahon's statements were actually defamatory."
However, the actual publishers of the information were never served with Welter's lawsuit nor had they been notified that they had been sued.
The Arizona Bar will confirm investigations; however will not address specifics until it concludes.
Image: Flickr/Open Grid Scheduler/Grid Engine
Adraine Thompson is a veteran investigative reporter covering issues of national interest.