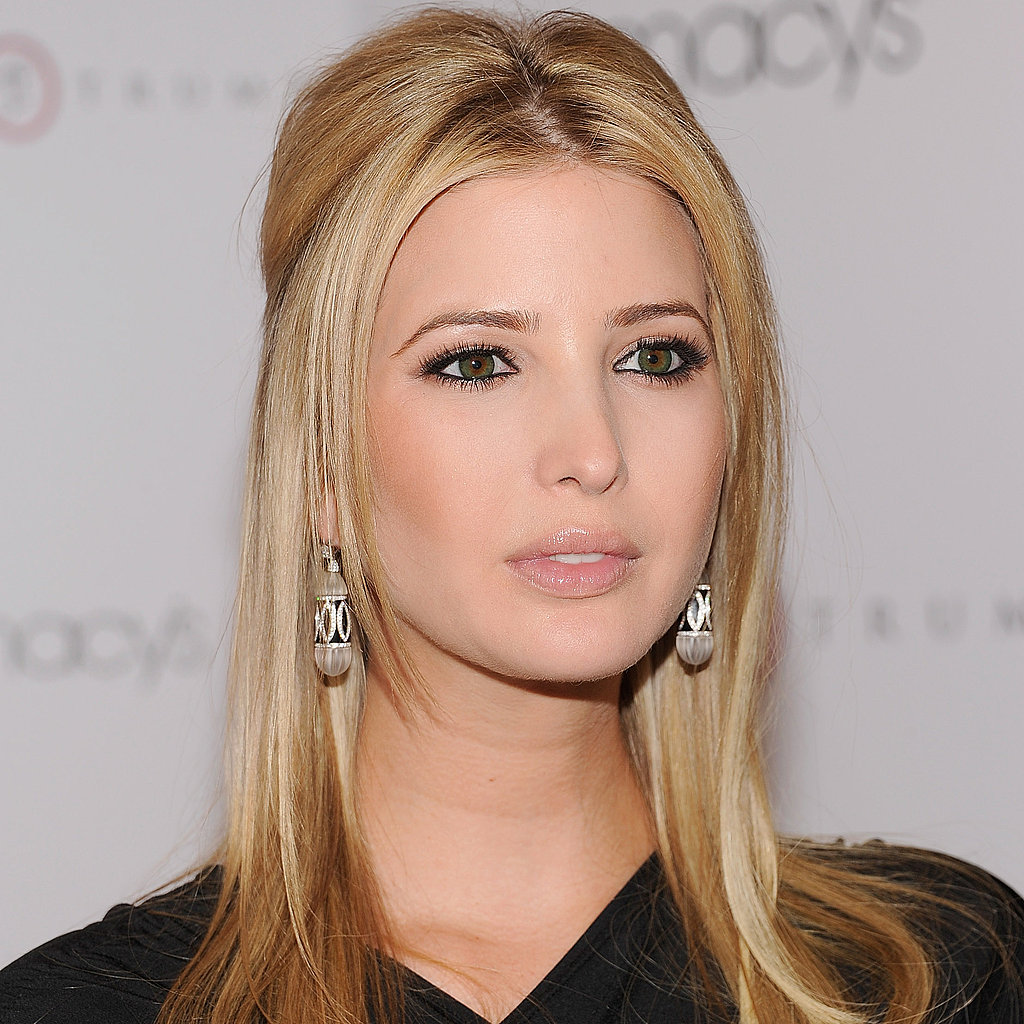 Throughout the 2016 election cycle and during his transition into the White House, President-Elect Donald Trump has been characterized by his temperament, often defying convention during his campaign. Balancing out his larger-than-life personality, is his daughter, Ivanka Trump. In contrast to Donald Trump's showmanship, Ivanka has projected a calm, cool, and collected presence during the campaign, earning the begrudging admiration of some of Donald's harshest critics.
Recently, predictions that she may assume the role of First Lady have become more and more prevalent. Melania Trump, Donald's wife, and their son Barron, will stay in New York while Barron finishes out the school year. If Ivanka takes on the role of First Lady, she will not be the first presidential daughter to do so. The position would put her in the company of past First Ladies Anna Roosevelt (FDR's daughter), Martha Jefferson (Thomas Jefferson's daughter), and Harriet Lane (James Buchanan's niece). The historic precedent provides further strength for Ivanka – a capable, even formidable businesswoman – to occupy the office.
As Donald Trump's eldest daughter, Ivanka has been an integral part of her father's company as his Executive Vice President of Development and Acquisitions. She is Donald's most prominently featured child, and has often been referred to as his "favorite child". Her role during the campaign was often to paint the controversial billionaire as something other than the businessman that America had come to know – a caring father. She would often give opening remarks at major events during the campaign and gave the final speech before Donald's acceptance speech at the Republican National Convention.
During her father's campaign, Ivanka began to develop her own political platform, which, in some cases, seemed to be in contrast to those of Donald Trump. While his position on climate change has been skeptical (and somewhat unclear), Ivanka has spoken out on the subject, saying that she intends to make it a key part of her role in the Trump Administration. Post-election, she arranged a meeting with Al Gore, former Vice-President and prominent climate change activist, with her father to discuss the topic of global warming. NPR reported that the meeting was not originally expected to include the President-Elect. Al Gore declined to speak on what they had discussed but stated that "it was a sincere search for areas of common ground."
Another key issue for Ivanka is equality for women in the workplace. She was instrumental in making this a key part of Donald Trump's campaign messaging, heavily influencing his child care reform plan to include federally-mandated maternity leave. The President-Elect's child care reforms also include tax deductions for child care expenses and tax-free dependent care savings accounts.
Ivanka's husband, Jared Kushner, has also played an integral role in the campaign, becoming a key advisor for President-Elect Trump throughout the cabinet selection process. Kushner is himself a successful real estate mogul, whose family's wealth rivals that of the Trumps, and is the owner of the New York Observer.
Given her business acumen, political poise, family support, and the unquestionable faith that President-Elect Donald Trump has in her, she is enormously qualified for the position.
Kate Andersen Brower, the author of "First Women: The Grace and Power of America's Modern First Ladies", in a column for the Washington Post writes, "…unlike her predecessors who weren't the wife of the president, Ivanka appears poised to be an adviser, advocate and hostess all at once. Which could revolutionize the role — and make her the most powerful first lady ever."