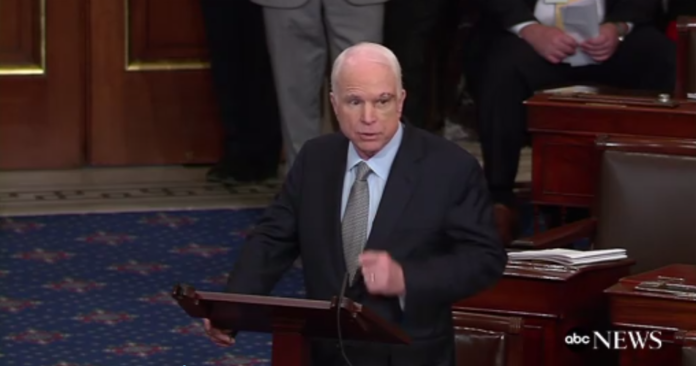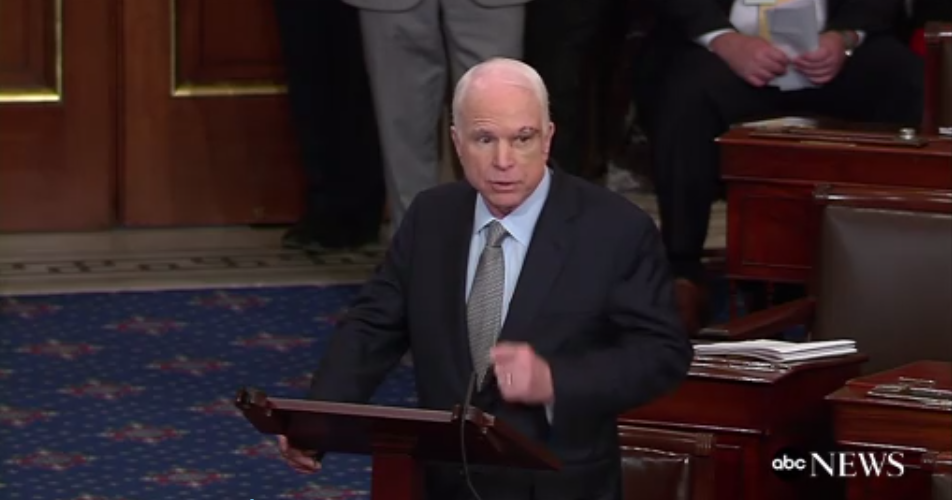 Recent reports from ABC News indicate that Senator John McCain is expected to return to the Senate next month. This update was announced by McCain during a radio interview which took place yesterday. The Arizona Senator discussed his lack of happiness about a new diet he must undergo as he combats glioblastoma and his eagerness to return to work.
"It's a tough challenge, you know, of course. But I'm getting the best care you could possibly have, I'm eating well, I'm feeling fine, getting plenty of exercise. I expect Congress to go out here pretty soon, and I'll be ready to go back to work in September."
McCain's return to the Senate should be interesting, to say the least. Many people are highly displeased with his decision to tank a bill called "Skinny repeal" which would have gotten rid of certain Obamacare mandates. Speaker Ryan, Vice President Pence, and even President Trump attempted to convince McCain to support the repeal, but he simply chose not to. This decision caused many conservatives to strongly censure McCain, label him as a Republican In Name Only (RINO), and allege that his vote was motivated by involvement or collusion with deep state operatives.