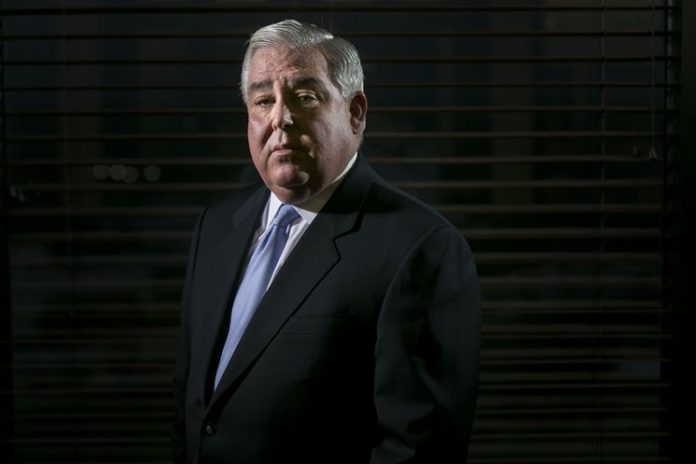 Ronald Reagan. Al Franken. Donald Trump. Kid Rock. John Morgan?
Celebrities have always been imbedded in our nation's politics. However, the 2016 election year introduced a brand new dynamic to the relationships between Washington politicians and Hollywood elites.
Now, Hollywood is actually running for office.
An over-simplified cause of this new trend is the growth of social media and the recent popularity of American politics among younger folks.
Being a meme doesn't guarantee victory on Election Day (just ask Jeb!). But, name ID matters a lot. It's all part of the magic formula – fundraising, messaging, grassroots, etc. Celebrity helps with all of these.
Morgan, Florida's "Prince of Pot," fits the bill.
Morgan is mostly known statewide because of his law firm Morgan & Morgan. He's also been called the most influential non-politician in state politics by several editorials.
Morgan proved them right against all the odds when he succeeded in passing the medical marijuana amendment.
Now, even Roger Stone and Snoop Dogg have shown support for the legal mogul.
It's surprising that Stone, who is a longtime Trump supporter with several scandals of his own, would support a Democrat like Morgan. He said this on Twitter:

In the same social media platform, Snoop Dogg tweeted a link to an article by Merry Jane. It's called "Florida's Most Outspoken Legal Weed Advocate is Considering a Run for Governor in 2018".

Could this kind of celebrity support actually help Morgan win in a state like Florida?
Democratic Presidential nominee Hillary Clinton thought something similar in 2016.
She had all-star celebrities like Beyoncé perform at her campaign rallies. It didn't work out for her.
On the other hand, President Donald Trump won as a celebrity.
In other words, the jury's still out. Morgan's celebrity could either hurt or help him. But, a rock-solid platform coupled with that name ID star-power could paint a different picture.
As it is, Morgan is already the shining knight of legal weed in Florida.  The state supported his amendment by 70%.This was also the same electorate which elected Trump in November.
In addition, he's been talking about another possible amendment to raise the minimum wage. That's something Sanders liberals can get behind.
Even former Trump campaigners agree that Morgan, who resembles the President, would be a tough challenge.
These upcoming midterms will answer many important questions:
Does celebrity matter more than policy?
Also, if Pres. Trump endorses any Republican over his Florida counterpart, would his supporters care?
Finally, does Trump's popularity extend to Republicans as a whole, or will populism win out against conservatism?
Gov. Rick Scott certainly didn't win his elections due to "rock-star" appeal, but his message did catch on. "Jobs, jobs, JOBS!" is hard to forget.
Working families, young voters, and Hispanics all heard and understood Scott's pro-growth platform. Could Morgan tap into the same fervor with a message of "Screw the politicians – legal weed and higher wages for everyone!"?
2018 is coming, and the answers with it.