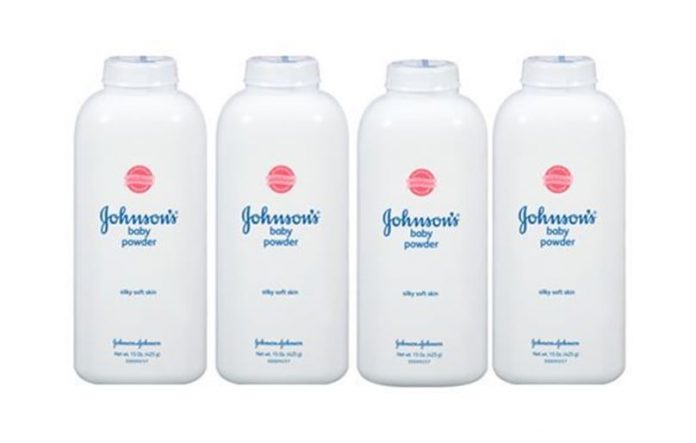 A jury in the New York State Supreme Court ordered Johnson & Johnson to pay $300 million to a woman who claimed she developed mesothelioma due to her routine use of the talc-based Johnson's Baby Powder.
Earlier this month, the same jury awarded $25 million in compensatory damages to the woman, Donna Olson and her husband Robert. The jury's decision on Friday brings the total verdict in the case to $325 million.
A team of lawyers from Levy Konisberg LLP and Maune Raichle Hartley French & Mudd, LLC represented Donna and Robert Olson in the case.
Jury rejected the "misleading claims" by Johnson & Johnson
Jerome Block, the lead trial attorney representing the Olson's said, "With this verdict, yet another jury has rejected J&J's misleading claims that its talc was free of asbestos. The internal J&J documents that the jury saw, once more laid bare the shocking truth of decades of cover-up, deception and concealment by J&J of the asbestos found in talc baby powder."
He added, "We are proud to represent people like Donna and Robert Olson and are committed to the rest of our clients who have been wronged by J&J."
On the other hand, the Olson's said, "We are extremely grateful for the dedication of the jury, and hope that our case raises awareness about asbestos in talc," in a statement.
Mrs. Olson wasn't able to attend the trial because of her ailment but her husband testified.
Jury found that Johnson's Baby Powder caused the woman to develop mesothelioma
During the trial Mr. Olson told the jury, "She always — it was her ritual. After shower, she would use the baby powder, The times I saw it, she would pour it on her hand, apply it to her chest and pour it on her hand and do her underarms."
According to him, his wife used the Johnson's Baby Powder until 2015. She stopped using it when they saw a TV commercial about the possible links between talc and cancer. In 2016, Mrs. Olson was diagnosed with terminal mesothelioma and her lung was eventually removed.
In 2017, they decided to file a lawsuit against Johnson & Johnson.  Over the course of the trial, the jury found that Mrs. Olson was exposed to substantial amount of asbestos that caused her to develop mesothelioma due to her routine use of Johnson's Baby Powder for many years.
Johnson & Johnson vows to appeal the verdict
Meanwhile, Johnson & Johnson issued a statement indicating its decision to appeal the jury's verdict.
The company said, "This trial suffered significant legal and evidentiary errors which Johnson & Johnson believes will warrant a reversal on appeal. Decades of tests by independent experts and academic institutions repeatedly confirm that Johnson's Baby Powder does not contain asbestos or cause cancer."
In addition, it said, "Of all the verdicts against Johnson & Johnson that have been through the appellate process, every one has been overturned."
Johnson & Johnson is facing thousands of lawsuits related to its talc-based baby powder products. In May 2018, A California jury ordered the company to pay $25 million to a woman suffering from pleural mesothelioma. Another jury in California hit the company with a $29 million verdict in a similar case.
Last week, a jury in South Carolina determined that Johnson's Baby Powder does not contain asbestos. The product was not the cause of the plaintiff's peritoneal mesothelioma.