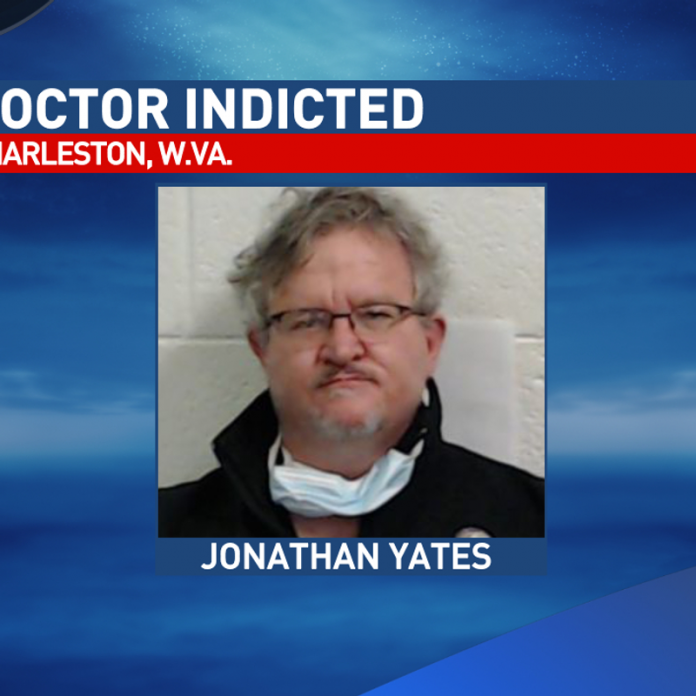 Jonathan Yates, 51, a doctor of osteopathic medicine, entered a guilty plea, on Thursday to three counts of depriving veterans of their civil rights by sexually abusing them.
Yates, formerly worked at the Veterans Affairs (VA) Medical Center in Beckley, West Virginia where the crimes took place. '
He was previously indicted on five counts of depriving veterans of their civil rights and two counts of abusive sexual contact,  all in violation of Title 18.
Yates allegedly examined six male patients, identified in the indictment as Veterans One through Six, between September 2018 and February 2019 while working at the VA. 
The veterans sought treatment from Yates to manage chronic pain through osteopathic therapies but he sexually molested them during their appointments,  according to the plea documents.
During the change of plea hearing in the Southern District of West Virginia before U.S. District Judge Frank W. Volk, Yates admitted that he rubbed the genitals of two veterans, and digitally penetrated a third veteran's rectum under the guise of legitimate medicine.
Yates also admitted that there was no legitimate medical reason for his actions and he deprived the veterans of their constitutional rights while acting in his capacity as a federal employee and VA physician.
Furthermore, he pleaded guilty to causing pain to the veterans- two of them were temporarily immobilized. One by cracking his neck, and the other using acupuncture needles before his crimes. His abuses caused five of the veterans to suffer bodily injury. 
Yates sentencing is scheduled for January 4, 2021.  He is facing up to 30 years in prison.
The Justice Department is committed to seeking justice for veterans
In a statement, Assistant Attorney General Eric Dreiband of the Civil Rights Division said. "This doctor abused his position of trust by preying on veterans who came to him for medical treatment. As this prosecution demonstrates, he will now be held accountable for using his position as a VA physician to deceive and molest his patients."
On the other hand, U.S. Attorney Mike Stuart for the Southern District of West Virginia commented, "By virtue of today's plea agreement, Yates stands convicted of heinous criminal acts committed against military veterans who served our country honorably and with great sacrifice. Throughout this matter, from the commencement of this investigation to today's plea, our focus has been on seeking justice for these veterans by holding Yates accountable for these terrible acts.
—————————————-
Have a story you want USA Herald to cover? Submit a tip here and if we think it's newsworthy, we'll follow up on it.
Want to contribute a story? We also accept article submissions — check out our writer's guidelines here.