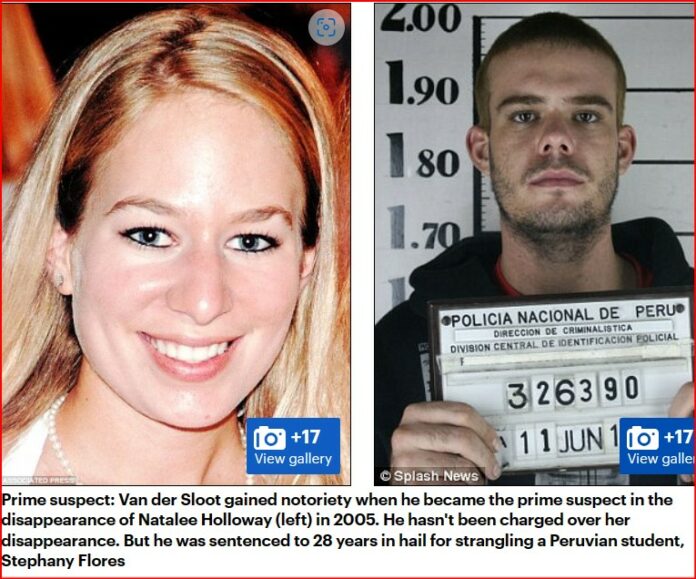 Joran Van der Sloot, the primary suspect in the mysterious disappearance of Natalee Holloway, has been extradited from Peru to the United States to face trial on charges of fraud and extortion.
The 36-year-old Dutch national left Peru on Thursday morning, leaving behind a case that has captivated the public for over 18 years.
Van der Sloot's connection to the Natalee Holloway case dates back to 2005 when the 18-year-old Alabama high school student vanished without a trace.
Her body was never found. And Van der Sloot has long been considered the key suspect in the investigation. He currently faces additional charges of extortion and wire fraud for allegedly attempting to sell information about Holloway's whereabouts to her mother for a staggering sum of $250,000.
Despite his lawyer's efforts to halt the transfer to the United States through a Habeas Corpus petition, Van der Sloot's extradition proceeded. He has been serving time in a Peruvian prison for the murder of 21-year-old Stephany Flores in 2010.