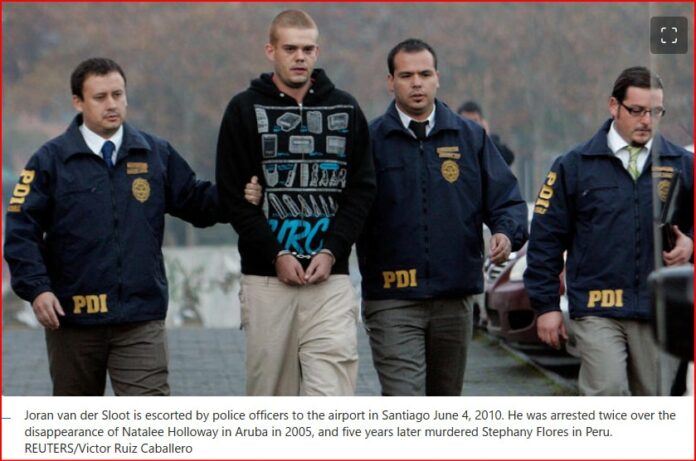 In a shocking revelation, court documents have unveiled a disturbing claim made by Joran van der Sloot. He was the prime suspect in the 2005 disappearance of Natalee Holloway. And has allegedly admitted to shoving Holloway to the ground with such force that her head struck a rock, causing her death.
Van der Sloot is currently serving a prison sentence in Peru for the 2010 murder of then-21-year-old Stephany Flores.
In 2010, van der Sloot was indicted on charges of extortion and wire fraud for attempting to extort money from Holloway's family in exchange for revealing the location of her remains. 
The case of Natalee Holloway has haunted the public for years. The 18-year-old Alabama teen vanished during a high school graduation trip to Aruba, and despite extensive efforts, her remains have never been found.
 Joran van der Sloot, a Dutch national who was the last person seen with Holloway, has long been a suspect.
The suspect's father, Paul van der Sloot, was an Aruba judge when the controversy erupted. His son was implicated in the missing girl's disappearance. And suspected of protecting his son. But the judge passed away in 2010.