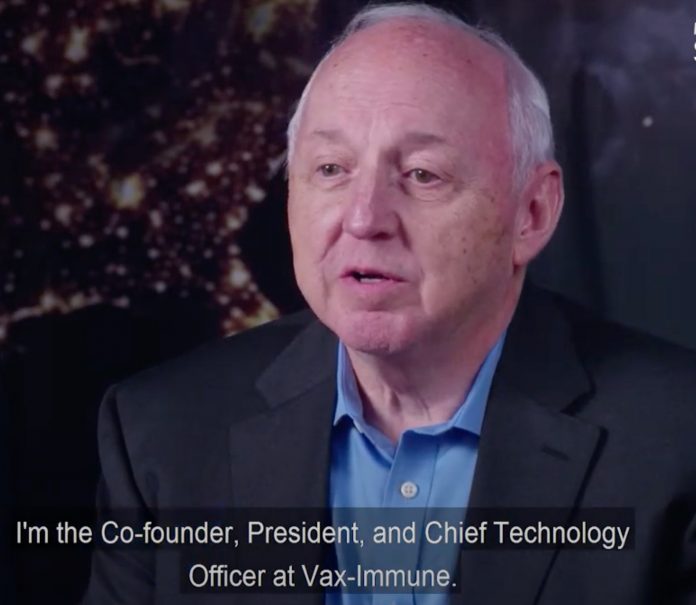 In continuing development in the case against Vax Immune LLC, the court has heard defendant Vax Immune LLC's motion to dismiss for lack of jurisdiction, plaintiff's response, and arguments of counsel. The case involves Leonard Weisman and his son-in-law Joaquin Alternberg.
Based on the pleadings on file and arguments of counsel, the court determined that the motion be denied. It was therefore ordered, adjudged, and decreed that the defendant's motion to dismiss for lack of jurisdiction be denied.
2022-05-13 Order denying Ds motion to dismiss

In the months leading up to this court decision, a lawsuit was brought up against Vax Immune LLC by Travis Vargo, where Joaquin Altenberg, son-in-law to Leonard Weisman, was made liable to pay $1.72 million in plaintiff's legal fees, plus interest based on a court finding of "egregious fraud and misrepresentation" and "serial misconduct."
As mentioned in our previous coverage, it was found that proceedings against Joaquin Altenberg and Vert Solar Finance LLC "proved that Altenberg breached his fiduciary duty of loyalty" while managing a development fund — Vert Solar Fund I LLC — for midsized solar power projects. He also was found to have "engaged in self-interested transactions, and failed to prove that his actions were entirely fair."
In May of 2021, the 11th District Court in Harris County, Texas, issued an order (the "Receivership Order") designating Travis Vargo as a receiver to collect a judgment against Joaquin Altenberg. The court also ordered Joaquin Altenberg to turn over all of his non-exempt assets and established a charging order requiring any limited liability company served with the receivership order to pay any distributions due to Altenberg to Mr. Vargo.
In the past, Mr. Altenberg had testified under oath that he was a "significant owner" of Vax Immune. It was found that Vax Immune documents had also named Mr. Altenberg as CEO, CCO, and CFO. Vax Immune later disputed these claims, prompting Vargo to seek a declaration from the court establishing Altenberg's membership in Vax Immune.
Mr. Vargo proceeded to sue Vax-Immune, alleging that Altenberg likely owned a membership interest in Vax-Immune, and proceeded to ask the court to declare the ownership composition of Vax-Immune. Mr. Vargo also brought a quantum meruit claim against Vax-Immune, seeking monetary compensation.
Vax-Immune's founder and President, Leonard Weisman, has testified repeatedly under oath that Altenberg allegedly did not own, nor has ever owned, a membership interest in Vax-Immune. Likewise, Altenberg has repeatedly stated under oath that he has never held an interest in Vax-Immune. Altenberg also stated he is not owed any compensation from Vax-Immune, nor does he intend to seek any such compensation from Vax-Immune.
Despite this, Vargo filed a lawsuit and has asked the court to declare "the ownership composition of" and/or "the member interests in" Vax-Immune. To avoid acknowledging Mr. Altenberg as an owner of Vax Immune, Vax Immune claimed that Mr. Altenberg provided his leadership services for a low or reduced compensation. It was further alleged that Mr. Altenberg provided valuable services to Vax Immune, who accepted them and had reasonable notice that Mr. Altenberg expected compensation for the services.
Presently, it has been determined that this case is appropriate for mediation to resolve this matter. The parties will confer regarding a mutually acceptable mediator, and if the parties are not able to agree on a mediator within 7 days of the date of the court order, one will be appointed.
Mediation is a mandatory, non-binding settlement conference, conducted with the assistance of a mediator. The mediation process is private, confidential and privileged from process and discovery. After this process has been completed, the court will only be informed of whether or not the case has been settled or not. The mediator will not be able to take the stand as a witness and their records cannot be subpoenaed or used as evidence.
Any and all fees for the mediation must be agreed upon by both parties and the mediator. These fees will then be equally divided by both parties, unless another arrangement has been agreed upon. Additionally, fees must be paid by the parties directly to the mediator and will be taxed as costs.
Both parties must be present during the entire mediation process and each corporate party must be represented by a person with authority to negotiate a settlement. The mediation must be completed with 90 days from the date of the court order or before the trial setting, whichever comes first.
Both parties and their counsel must make an effort to agree upon a mediation within the next 10 days. If no agreed date can be scheduled, then the mediator will be required to select a date, and all parties will appear as directed the by the mediator. It should be noted that referral to mediation is not a substitute for trial and the case will be tried as assigned if not settled. All disputes as to fees may be submitted to the court.
The USA Herald will continue to cover this case involving Leonard Weisman, Joaquin Alternberg, and Vax Immune.