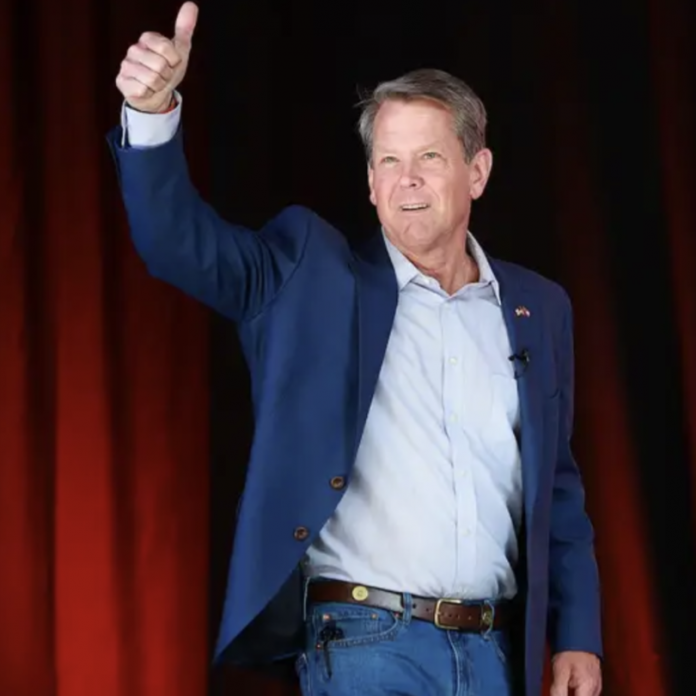 The Georgia Republican primary election has finally come to a close.
During the race, GOP Governor Brian Kemp found himself facing a primary challenge from former Sen. David Perdue.
Perdue carried the Trump endorsement and frequently contested Kemp on his record regarding election integrity, notably during the 2020 presidential election.
However, the results of the primary election are in.
Despite pushback from former President Trump and former Sen. Perdue, Kemp managed to win the GOP primary, setting him up to face Democrat Stacey Abrams yet again.
A deeper dive into Kemp's victory in Georgia
The incumbent governor managed to win more than 70% of the Georgia GOP primary vote. This allowed Kemp to avoid a run-off against Perdue, who won more than 20% of Georgia Republicans' votes.
During the primary election, Kemp and Perdue butted heads, notably during the debates. The incumbent governor largely centered his campaign around his work in office and his established track record of defeating Abrams back in 2018.
This is how it's done in Georgia 💪

The RGA congratulates @BrianKempGA on his primary victory in Georgia! pic.twitter.com/jJz4mJdekN

— The RGA (@GOPGovs) May 25, 2022
During the Georgia GOP primary election, Kemp also passed a constitutional carry law. This helped Kemp secure the endorsement of the National Rifle Association (NRA).
Additional factors that worked in Kemp's favor were support from the Republican Governors Association and carrying a larger war chest than Perdue.
During debates, Kemp frequently admonished his GOP challenger for blaming others over losing the Senate race to Democrat Sen. Jon Ossoff.
Reaction from Perdue
In light of Kemp's victory today, Perdue called Kemp to concede. During the former senator's speech to supporters, he also confirmed that he'd rally behind Kemp to keep Abrams out of the governor's mansion.
WATCH: @DavidPerdueGA concedes the governor's race to @BrianKempGA. Perdue says he will support Kemp to make sure @staceyabrams is not governor of Georgia. @FOX5Atlanta #gapol pic.twitter.com/vnVy4lESlj

— Claire Simms (@Claire_FOX5) May 25, 2022
Before this year's GOP primary, Kemp and Perdue were allies. The Georgia governor campaigned for both Perdue and former Sen. Kelly Loeffler when the pair ran for re-election to the US Senate.
Likely signs of a Kemp re-election
The Georgia GOP governor's wide margin of victory shows that most Republicans in the state are behind him. Likewise, with Perdue now throwing his support behind Kemp, many of his voters will inevitably follow suit.
Previous surveys that exhibited a Kemp vs. Abrams 2022 race revealed the Republican governor winning by multiple points.
As a Democrat, Abrams also remains tied to a president with only 39% approval nationwide. Biden's poll numbers are largely impacted by multiple crises, including inflation, baby formula shortages, costly gas prices, etc.