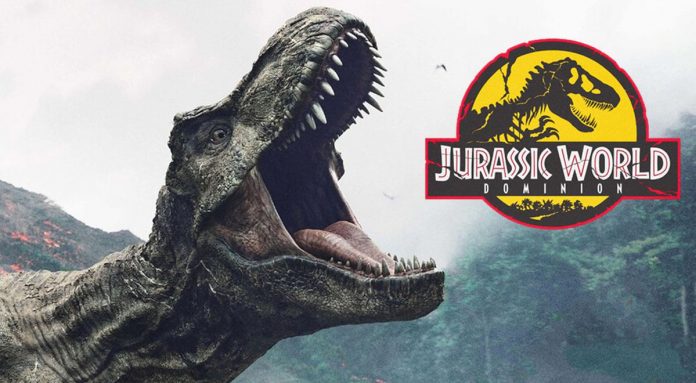 "Jurassic World Dominion," is the latest offering in the "Jurassic Park" film franchise. The 6th film wraps up the semi-rebooted "Jurassic World" series of films which is one of the most successful movie chronicles in box office history. 
In June, "Jurassic World Dominion" opened exclusively in theaters. And Peacock has announced it will be streaming next week with a September 2nd release date. 
 Both the big screen and the extended versions of the film will be available. The extended version includes 14 minutes of extra footage that didn't make the theatrical cut.
The JWD director, Colin Trevorrow urges all fans to watch the extended version.  And explains that it serves as a beautiful prologue and re-introduction to the prehistoric dinosaur universe.
Jurassic World Dominion
Jurassic World stars Chris Pratt (as Owen Grady), Bryce Dallas Howard (Claire Dearing), and DeWanda Wise (Kayla Watts) return for the latest installment.
The original "Jurassic Park" characters Jeff Goldblum (Dr. Ian Malcolm), Sam Neill (Dr. Alan Grant) and Laura Dern (Dr. Ellie Sattler) are also starring in the crossover event.
Fans are excited to see what happens after the Isla Nublar was destroyed in "Jurassic World: Fallen Kingdom." Jurassic World Dominion shows us a world where humans and dinosaurs must coexist. And both species appear to be at risk.
JWD brings the franchise full circle in many ways. Along with the actors there is the return of some popular dinosaurs from the first trilogy.
And with improvements in special effects and visual technologies some very terrifying dinosaurs will have fans on the edge of their seats.
Jurassic success
The Jurassic franchise began with the big budget blockbuster "Jurassic Park," released in 1993 And directed by Stephen Spielberg.  It was followed by 1997's "The Lost World: Jurassic Park." And Jurassic Park III, which was released in 2001 wrapped up the original Jurassic Park trilogy. 
All the films were successful at the box office. And the second trilogy of films broke all the records. To date the combined franchise has hit over $6 billion in profits from the films.
2015's Jurassic World grossed over $1.6 billion. And was the third highest-grossing film at the time.  
The 2018 sequel, Jurassic World: Fallen Kingdom grossed over $1.3 billion globally. The fifth franchise flick was the third Jurassic movie to pass the billion-dollar mark. It was also the third highest-grossing film of 2018.
With a limited 2-month release Jurassic World has already grossed over $970 million worldwide. And it is now presently the second highest-grossing film of 2022.
In addition to the money made at the box office and through streaming the iconic franchise has spawned video games, comic books, several animated series and all manner of toys and t-shirts. It is estimated that cross sales and rights are estimated at over $10 billion and counting.