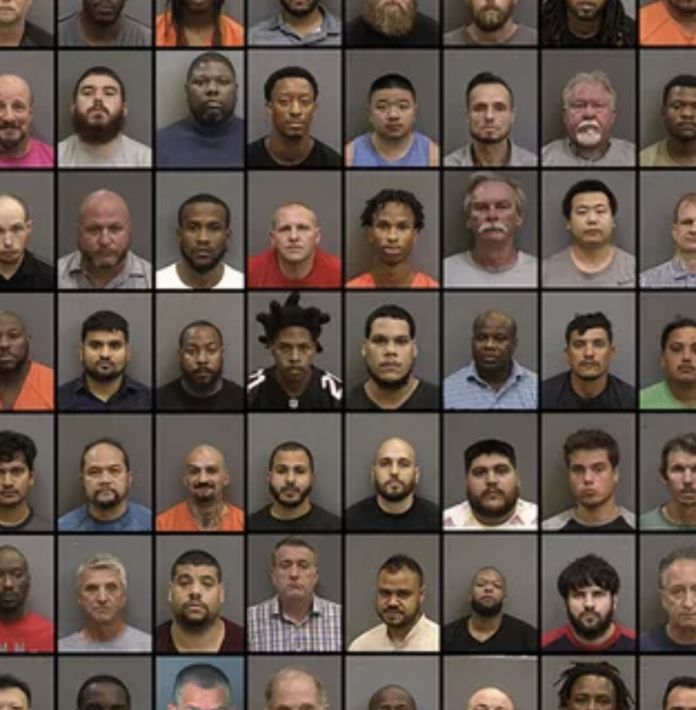 Human trafficking, notably sex trafficking, continues to exist as a major problem in America.
Many folks believe human trafficking only occurs in third-world nations; yet, the ugly truth is that human (sex) trafficking remains very much pervasive in the United States.
Furthermore, the individuals who purchase from human traffickers are as predatory as the people who sell predominantly women and children.
This $150 billion industry is ever-changing. Do you know what human trafficking looks like in your country?

The 2022 Trafficking in Persons Report by the U.S. Department of State presents global data on the reality of human trafficking. Check it out here:https://t.co/OeUfV1im5R pic.twitter.com/twpuMNWWPp

— Operation Underground Railroad (@OURrescue) August 3, 2022
Within the past several years, human trafficking's gained much more attention; various organizations, law enforcement, and members of the general public continue working to bring awareness and ultimately end this evil.
Just recently in Hillsborough County, Florida, police arrested more than 170 men in a sting operation that lasted for months to bring human traffickers and the individuals buying from traffickers to justice.
Reviewing human trafficking arrests in Hillsborough County
For four months, Human Trafficking Squad detectives in Hillsborough County went undercover to catch individuals seeking to purchase sex. Many of these individuals sought to sexually assault minors and women suffering from human trafficking.
In one of the most remarkable cases, one of the arrested men, 34-year-old Paul Turovsky, vacationed in Hillsborough County with his wife for their honeymoon.
Have you ever seen or experienced trafficking or exploitation in your community? If so, how did you respond?

— Operation Underground Railroad (@OURrescue) August 26, 2022
After his wife turned in for the night, Turovsky then sought out sex online. He eventually drove to the designated meet-up location, only to be arrested by police.
In the wake of the sting operation that results in over 100 arrests, Hillsborough County Sheriff Chad Chronister revealed some important details for the general public to know.
Sheriff Chronister on Hillsborough County's successful sting operation
The sheriff of Hillsborough County said officers posing as underage children faced extremely high demand from men looking to purchase sex from them. Many of these men also knowingly believed they were speaking to minors.
Chronister likewise pointed out the Human Trafficking Squad's work to shut down demand for prostitution and human trafficking; per the sheriff, once the demand goes, so will the people looking to sell vulnerable adults and children.
More information from the Hillsborough County sheriff reveals this latest sting operation led to over half a dozen rescues of trafficked women, along with two underage teens. Both teens turned out to be missing and arrived in Florida from Massachusetts with human traffickers.
Support survivors on their back to school journey: https://t.co/tLxy4DmaRQ

— Operation Underground Railroad (@OURrescue) August 15, 2022
Amid Chronister's work as Hillsborough County's sheriff, the Human Trafficking Squad's formation in June 2021 led to nearly 400 arrests.
There's no telling how many victims and prospective victims the Florida-based Human Trafficking Squad saved with nearly 200 arrests made. This group will undoubtedly save many more people in the future as well.
Anyone who wishes to report what they believe to be human trafficking can contact the National Human Trafficking Hotline via phone at 1 (888) 373-7888 or by text at 233733.