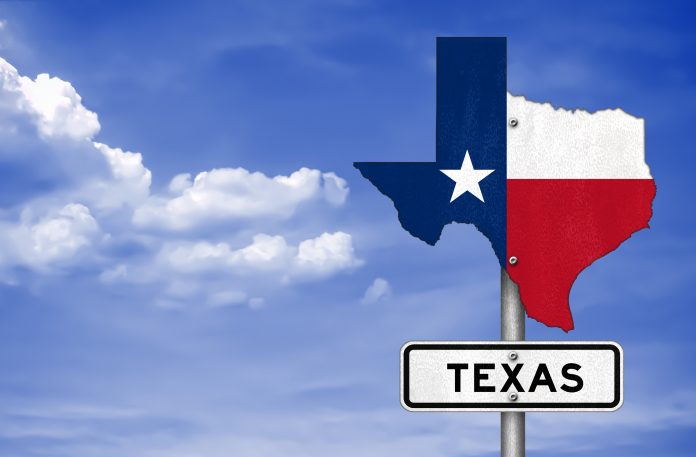 The U.S. Department of Justice (DOJ) filed a lawsuit against the State of Texas and its Secretary of State over new restrictive voting procedures included in a bill signed into law by Republican Gov. Greg Abbot in September 2021.
The United States government is not challenging the entire Texas Senate Bill 1. It is only challenging certain provisions of the state law that violate Section 208 of the Voting Rights Act and Section 101 of the Civil Rights Act of 1964, according to the DOJ.
Under the state's new law, a person assisting a voter to complete his/her ballot is required to take a longer oath that includes affirming under penalty of perjury that the voter represented that he/she is elegible to receive assistance.
The previous language regarding answering a voter's question, stating propositions on the ballot, and naming candidates and their political parties if listed has been removed.  The Justice Department argued that restricting what assistance voters, particularly those  wirh disability or unable to read or write, receive in the polling booth is a violation of Section 208 of the Voting Rights Act. The Texas law is harming voters by prohibiting assistors from giving necessary help such as answering basic questions.
Additionally, the DOJ argued that the state's law law violates Section 101 of the Civil Rights Act of 1964 by requiring rejectiom of mail ballots and mail ballot request forms die tpo certain paperwork errors or omissions that are not significant to establishing a voter's eligibility to vote.
The Justice Department is seeking a court order prohibiting Texas from enforcing those requirements.
In a statement, Attorney General Merrick B. Garland said, "Our democracy depends on the right of eligible voters to cast a ballot and to have that ballot counted. The Justice Department will continue to use all the authorities at its disposal to protect this fundamental pillar of our society."
On the other hand, the DOJ's Civil Roghts Division Assitant Attorney General Kristen Clarke commented that they are committed to protecting all Americans' fundamental right to vote.
Laws that impair eligible citizens' access to the ballot box have no place in our democracy. Texas Senate Bill 1's restrictions on voter assistance at the polls and on which absentee ballots cast by eligible voters can be accepted by election officials are unlawful and indefensible," added Clarke.
Have a story you want USA Herald to cover? Submit a tip here and if we think it's newsworthy, we'll follow up on it.
Want to contribute a story? We also accept article submissions – check out our writer's guidelines here.