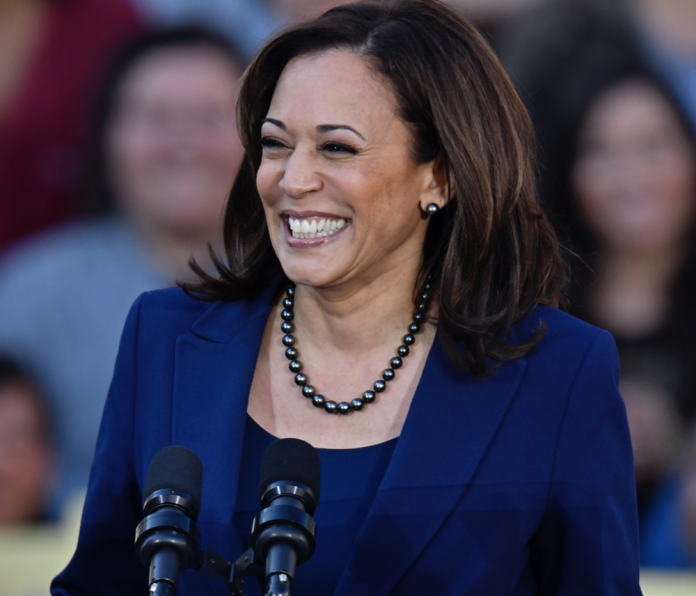 Earlier this week, USA Today op-ed writer Peter Funt stirred controversy after going after 2020 Democrat candidate Kamala Harris.
According to Funt, Harris' ownership of a handgun "disqualifies" her from running for office in the upcoming presidential election.
Reviewing Funt's Criticism of Kamala Harris
Throughout his opinion piece, Funt maintained that Harris' ownership of a handgun diminishes her words and political leanings.
In Funt's own words:
"Her words are fine, but for a progressive like me, they are undermined by that handgun. I can't be the only one who is disturbed. Keeping a handgun for personal safety is a bedrock conservative view. The best defense against a 'bad guy with a gun,' the NRA falsely argues, is 'a good guy with a gun.'"
Harris has previously explained her reason for owning a handgun. Due to the nature of her prior career as a prosecutor who helped lock up criminals, she viewed having a gun as an appropriate safety measure.
However, this doesn't seem to matter to Funt. He continued the op-ed by alleging that Harris' possession of a handgun for the sake of personal protection is "a bad idea."
"She has given voters a real choice: Back candidates who care enough about gun control to not own handguns, or support the only major Democratic contender who has one and won't throw it away."
What Did Americans Think of Funt's Op-ed
Funt's opinion piece attracted very poor reception. Even individuals who are not conservative or right-leaning took issue with Funt's stance on Harris owning a gun. Social media users who disagreed with the op-ed writer's take did not hesitate to share their dissenting views on Twitter.
See for yourself:
Someone actually wrote this… pic.twitter.com/aDdIMw435F

— Yashar Ali 🐘 (@yashar) April 26, 2019
2. Putting all the other issues aside let me tell you from direct knowledge that when KDH was DA and AG she received a disproportionate number of death threats.

— Yashar Ali 🐘 (@yashar) April 26, 2019
This is a bullshit take. Democrats want common sense gun laws. https://t.co/5OY6tnYEPl

— Kimberley Johnson (@AuthorKimberley) April 27, 2019
As more and more Democrats enter the presidential race, they are facing increasing amounts of criticism. Now, it's normal for Democrats to duke it out with one another during primary elections. After all, each person who enters the race is hoping to take on President Trump in the general election.
However, there may be more to the criticism than what initially meets the eye. For months, Democrats have faced mounting accusations of being the party of extremism. The fact that Kamala Harris took heat for owning a handgun could easily be interpreted as an example of extremism. Furthermore, Peter Funt's criticism could also reignite conservative concerns that ending lawful gun ownership is the ultimate progressive endgame.