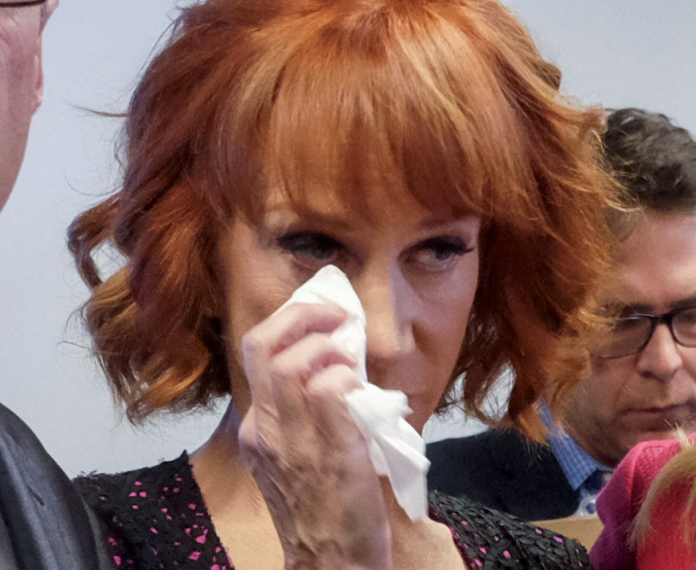 Last week, comedian Kathy Griffin spoke out about the massive fallout she faced after holding up a faux decapitated head of the sitting president in 2017. Griffin cited sexism as the true reason behind the backlash, according to The Hill.
An Overview of Griffin's Statements
First, Griffin opined that her gender is why she experienced the fallout following her photograph of a bloody, decapitated head meant to resemble President Donald Trump.
"I was on the no-fly list, and I had to be interrogated, like I said, by the feds under oath," Griffin said. "That also didn't happen to any of the other guys who supposedly threatened the president."
Griffin provided additional theories regarding the reasons she faced such extreme pushback after the imagery.
"I was singled out, and I think it's because I'm a woman," Griffin said. "[It's] probably because I'm 57, and I don't have a big network or studio behind me."
Finally, the comedian admitted that she is still facing the consequences of her actions over one year later.
"I'm still dealing with the fallout from the photo in everyday life," Griffin said. "I mean, I was walking down the street last week, and four people came up to me. [They] were screaming, 'You're a traitor, you're an ISIS.' Like I said, it's almost comical. Like, oh yeah, ISIS is recruiting a lot of 57-year-old, red-haired Irish comedians. Yeah, that's their first choice."
More on Kathy Griffin
Last year, Griffin faced swift and bipartisan censure after the faux severed head incident. The comedian lost several of her scheduled events and gigs. Later, Griffin held a press conference where she alleged that she was facing cyber abuse and death threats. She also stated that Trump and the first family were actively working to "ruin her life."
However, the backlash has not stopped Griffin from expressing her views about Trump. Last month, she referred to the president as "piece of sh*t" after the latter tweeted his condolences regarding the death of Arizona Sen. John McCain.
Take his name out of your mouth you piece of shit. You maligned his military service while you did everything to avoid serving. You attacked him repeatedly while you knew he was dying. And you cozied up to Putin while he did everything he could to oppose him.

Fuck You https://t.co/MepGRJJKpf

— Kathy Griffin (@kathygriffin) August 26, 2018