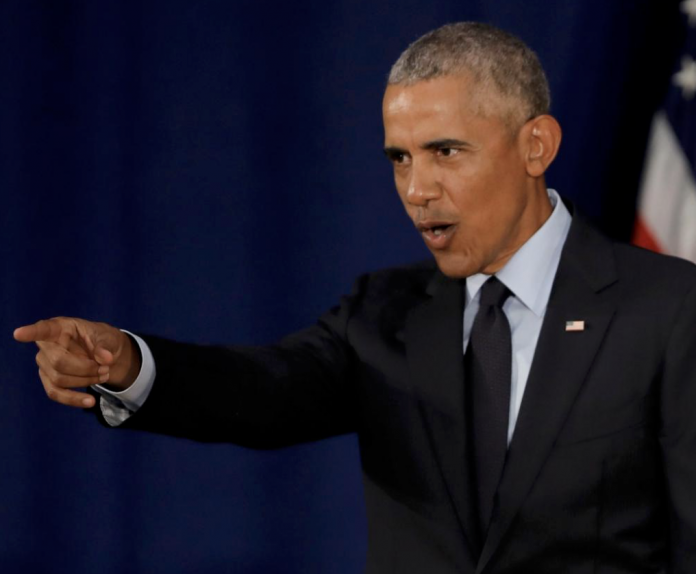 On Saturday, former President Barack Obama campaigned for Democrats in California. His remarks at an Anaheim rally centered around the importance of voting for Democratic candidates in the upcoming midterm elections, reports The Hill.
An Overview of Obama's Statements
The former president's rally for Democrats comes one day after his criticisms of President Donald Trump. On Saturday, Obama denounced politicians who "try to see if they can divide people." He also spoke out against "scapegoating" Americans and "turning them against each other," warning that gridlock, cynicism, lack of participation and a dysfunctional government are the consequences of such actions.
He also opined that these behaviors have taken place since Trump's presidency; moreover, Obama called for Americans "to restore some sanity in our politics" and vote for Democrats in November.
"If we don't step up, things can get worse," Obama said. "The only way we reverse that cycle … is when each of us as citizens step up and say, 'We're going to take it on ourselves to do things different. We're going to fight for the things we believe in.'"
Finally, the former president stated that indifference is the greatest danger to the nation.
"The biggest threat to our democracy … is not one individual, is not one big super PAC billionaire," Obama said. "It's apathy, it's indifference. It's us not doing what we're supposed to do."
More on the Upcoming Midterm Elections
Unlike Obama, some analysts believe that political extremism is the greatest danger for both Democrats and Republicans.
Both major parties have faced recommendations to focus on strategic political messaging and connecting with voters. Republicans and Democrats alike need to steer clear of controversial matters and policies that may alienate moderate and independent voters. For the GOP, this means maintaining distance from talks of the Russia investigation and special counsel Robert Mueller. Republicans are also advised to focus on the growth of the economy.
Democrats, on the other hand, should avoid pushing for socialized healthcare and socialized employment, some analysts say. These policies will likely appeal to staunch left-wingers, yet isolate nontraditional voters who may be thinking of supporting Democrats in the midterm elections.