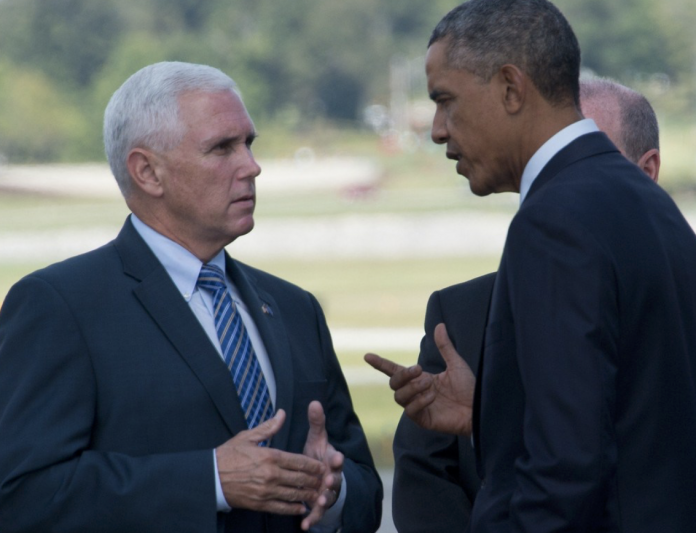 In a recent Fox News interview, Vice President Mike Pence expressed disappointment regarding former President Barack Obama's most recent criticisms of President Donald Trump, reports The Hill.
An Overview of the Vice President's Statements
Pence's interview is scheduled to air later today. During his sit-down with Fox News' Chris Wallace, the vice president shared his thoughts regarding Obama's condemnation of Trump.
"The truth is, the American people in 2016 rejected the policy and direction of Barack Obama when they elected President Donald Trump," began Pence.
He then proceeded to admonish the former president for "breaking with the tradition of former presidents."
"It was very disappointing to see President Obama break with the tradition of former presidents," Pence said. "[He became] so political and rolled out the same tired argument that he and liberals have made over the last eight years."
The 44th president has not publicly responded to the excerpts from Pence's Fox News interview.
A Backstory Regarding Pence's Statements
On Friday, Obama slammed the current president during a speech at the University of Illinois at Urbana-Champaign. The former commander-in-chief lamented Trump's alleged "capitalizing" on political anger and resentments. Obama also criticized the president's expectations of Attorney General Jeff Sessions. The importance of elections and voting, and determining the principles of America were other key points of Obama's speech.