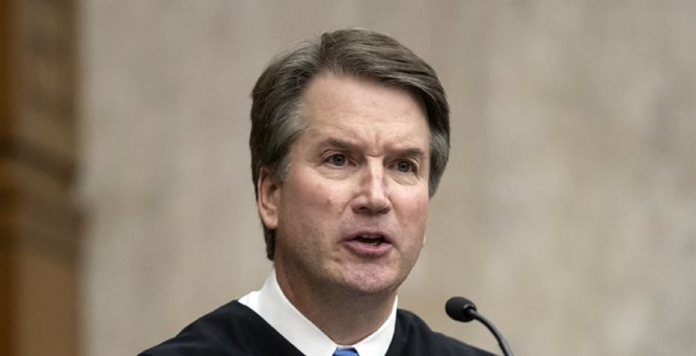 The Senate Judiciary Committee will begin questioning Brett Kavanaugh, President Donald Trump's nominee to replace retiring Supreme Court Justice Anthony Kennedy, on Tuesday. His views on civil rights will be a particularly hot topic of conversation.
In June 2003, Kavanaugh was a White House attorney. He was the first to warn President George W. Bush that the U.S. Supreme Court was going to rule on a case involving affirmative action. The court ruled that the University of Michigan could use race as a factor in its admission decisions. Bush and Kavanaugh both believed that race shouldn't be a consideration. Kavanaugh helped write the White House response. It read, "We must be ever mindful not to use means that create another wrong and thus perpetuate our divisions in the pursuit of diversity."
Opposition to Kavanaugh
Some fear how Kavanaugh might sway the court as a justice. One such person is Janai Nelson, the associate director-counsel of the NAACP Legal Defense Fund. On Thursday, she spoke for the NAACP opposing Kavanaugh's nomination.
"We are confident that if he's confirmed to the court, he would undermine the court's integrity and would prove a grave threat to civil rights, racial justice and the marginalized communities that the Legal Defense Fund represents," Nelson said.
Thomas Saenz, president and general counsel at the Mexican American Legal Defense and Educational Fund, also expressed doubts.
"We're mostly concerned about whether Judge Kavanaugh, if confirmed, would approach civil rights issues with the appropriate understanding and respect for the history of racial discrimination in this country," Saenz said.
Similarly, Vanita Gupta, president and CEO of The Leadership Conference on Civil and Human Rights, says Kavanaugh's rulings show him to be race-blind concerning affirmative action.
Others oppose Kavanaugh because the Federalist Society and Heritage Foundation supports him. They say this proves that he is too conservative. Trump himself has vowed to make the court more conservative with his appointee.
Support for Kavanaugh
Supporters for Kavanaugh cite his decision in one case in which he ruled that a single slur against a black employee created a hostile workplace. He also suggested federal courts should make it clear that employer discrimination is a violation of the Civil Rights Act.
Luke McCloud, an African-American, worked for Kavanaugh as a law clerk. He said, "In my experience with him, he's someone who approaches cases fairly and with an open mind."
McCloud also said Kavanaugh made an effort to recruit and mentor lawyers of minority races. He further noted that Kavanaugh "acknowledges the history and current reality of race in this country and takes it into account as he can within the confines of his role as a judge."