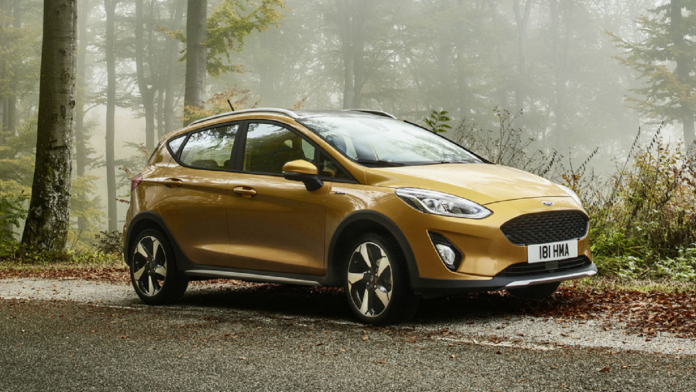 Ford Motor Company said on Friday that it is canceling plans to sell the Chinese-made Focus Active. The decision comes after President Donald Trump threatened to tariff another $200 billion worth of Chinese goods.
Ford's Plans
Kumar Galhotra, Ford's North American chief, told reporters on Friday that the Chinese-made Focus Active crossover would have filled a unique niche in the U.S. market. The company was planning to bring the car to America next year.
Golhatra did reassure reporters that the company's canceled plans would not reduce American jobs or company sales overall. It only planned to sell 50,000 Focus Actives in America to begin with.
He also said that the company would pursue its plans to sell the Focus Active in Europe and to continue offering it in China.
The decision comes after Ford announced this year that it was ending Fiesta, Taurus, Fusion and Focus sales in the U.S. It will continue selling the Mustang line in America, but is focusing on SUVs, trucks and other electric vehicles in its home market. The Focus Active would have fit that strategy as a crossover model.
Effect of U.S.-China Trade Relations
At Trump's lead, the U.S. is currently charging duties of up to 25 percent on Chinese-made vehicles.
"It basically boils down to how we deploy our resources," Galhotra said. He added that because of the higher tariffs, the cost of the Focus Active "would be substantially higher" for U.S. buyers. The higher price would reduce its ability to compete in the American market. The company wanted to set the starting price of the Focus Active at about $20,000.
Still, higher tariffs weren't the only consideration in Ford's cancellation of the Focus Active in America. Galhotra said that even if the tariffs ended, the company would not change its decision.
Of the vehicles that Ford sells in the U.S., about 95 percent of them are made in North America. The company is watching NAFTA negotiations to see how relations with Mexico and Canada will affect its costs.
The Ford EcoSport SUV is made in India, and the Ford Transit Connect vans are made in Spain. Galhotra said, "At the moment we do not see any significant risk to those products."