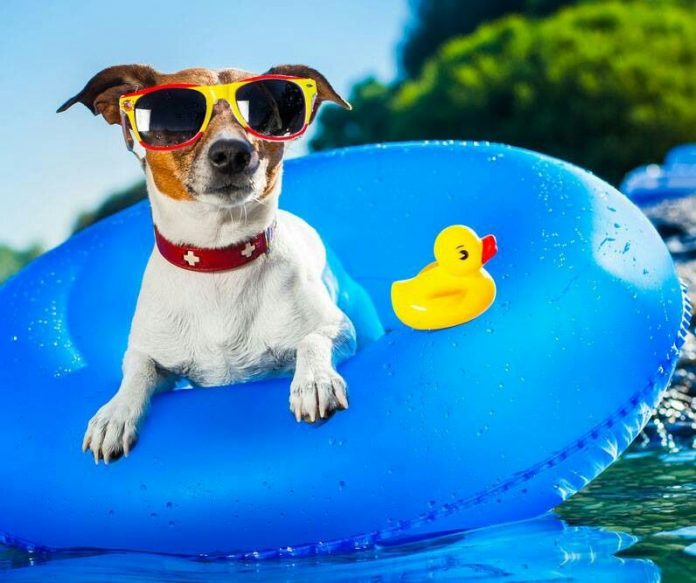 Celebrating the upcoming 4th of July is a 250-year-old tradition. And with cookouts, pool parties, parades, and fireworks people can have a lot of fun. So, by all means, celebrate and participate in the festivities! But don't forget to keep your pets safe and stress-free.
A celebration day for humans can be a nightmare scenario for our pets. And this is especially true when fireworks are involved. People tend to get excited and invigorated by fireworks. Our pets get agitated, stressed out, and over-react. 
The 4th of July is not the safest day for our cats and dogs, in particular. One startling statistic is that more pets go missing on the 4th of July than any other day.
And even a dog that doesn't react to thunderstorms may run away during the fireworks show. 
Loud noises and flashing lights tend to make pets overstressed. As the temperatures are on the rise in mid-summer, our furry friends may also become victims of the heat. And keep in mind that the trash from the family's cook-out may be toxic to our pets.