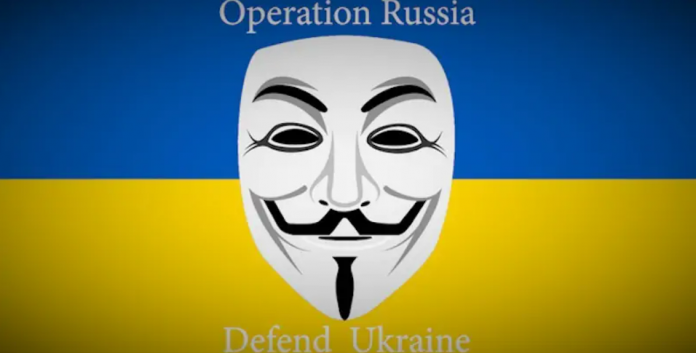 It was widely reported that a major Russian news website was hacked. Keyboard warriors associated with the hacktivist group Anonymous defaced Russia's TV schedule grid.  They replaced the stations' generated content with pro-Ukrainian and antiwar messages.
On Russian state television, which should have been airing Putin's speech and supporting his message, hackers took over the screens in homes across Russia with a message of their own.
These hacks took place on a day when Russian President Vladimir Putin was making a public appearance at the celebration of the World War II victory in Europe. Putin addressed the people while military weapons were paraded in front of the crowd.
74 days into his attack on Ukraine Putin was addressing the Russian people and showing off the troops. This was an invasion that many believed would be over within days.  And so far, Ukraine forces have been effectively battering the Russian military.
This morning the online Russian TV schedule page was hacked

The name of every programme was changed to "On your hands is the blood of thousands of Ukrainians and their hundreds of murdered children. TV and the authorities are lying. No to war" pic.twitter.com/P2uCNz8cqa

— Francis Scarr (@francis_scarr) May 9, 2022
Keyboard Warriors have a busy Victory Day
The Russian government has carefully insulated the country from outside media. And is operating a tight censorship campaign launched with the invasion of Ukraine.
The Kremlin is well-known for a decade of its own hacking campaigns. And Russian keyboard warriors have been using cyberattacks to steal information and funds. And to spread disinformation and attempt to influence important issues.
On Victory Day 2022, a celebration meant to honor a victory over Germany's Nazi army in World War II, Vladimir Putin intended to flex his military muscles. He intended to instill confidence in Russians. And create fear in his enemies. But the viewers of Russian state TV were surprised by the brazen hack attack.
Russians watching the Victory Day coverage got a very different message. Someone hacked various Russian channels' Victory Day coverage schedule and posted anti-war and pro-Ukrainian messages.  
Zelensky mocks Putin propaganda
Ukraine President Zelensky put out a video mocking Putin's narrative that the Russian forces are trying to "denazify" Ukraine. 
"Today we celebrate the Day of Victory over Nazism. And we will not give anyone a piece of our history." he said. "Millions of Ukrainians fought Nazism. And went through a difficult and long journey." 
Zelensky added that the same cities that expelled the Nazis will be victorious over the modern-day invaders and occupiers. And he claims that if Russians understood history, they would know they cannot win this war.