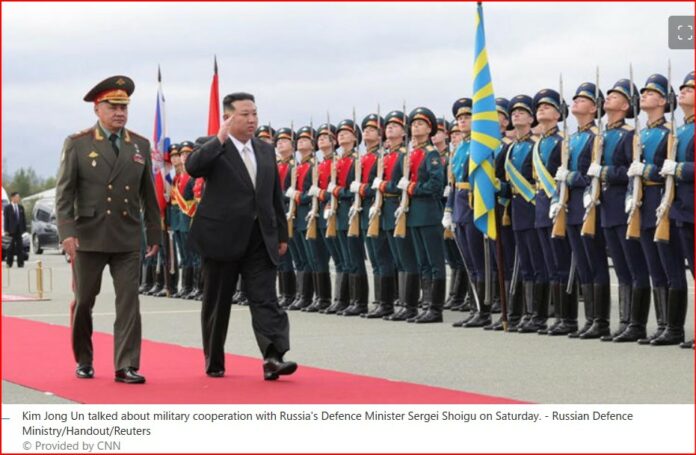 North Korean leader Kim Jong Un's recent visit to Russia has set off alarm bells in the West. From all indications, a new power alliance is born.
During the six-day trip, Kim held talks with Russian President Vladimir Putin. The visit has raised concerns about the possibility of North Korea providing military assistance to Russia's invasion of Ukraine. Countries including South Korea, Japan, Ukraine, the US, and Europe are closely monitoring the situation.
Kim Jong Un, known for his infrequent travels abroad, received a warm welcome in Russia. Throughout the week, he was honored with a red carpet-treatment, highlighting the significance of his visit.
One of the most notable aspects of Kim's trip was his focus on military sites. As parting gifts, he received a bulletproof vest and a set of drones from Putin. Given North Korea's heavy sanctions and the dire need for various resources.
Ukrainian Prosecutor Presents Evidence of Biden Family Bribery Scheme – USA Herald
Russell Brand Faces Allegations of Rape, Sexual Assault, and Abuse by Four Women – USA Herald
New Power Alliance Emerges
This exchange marks the beginning of military cooperation between the two nations.