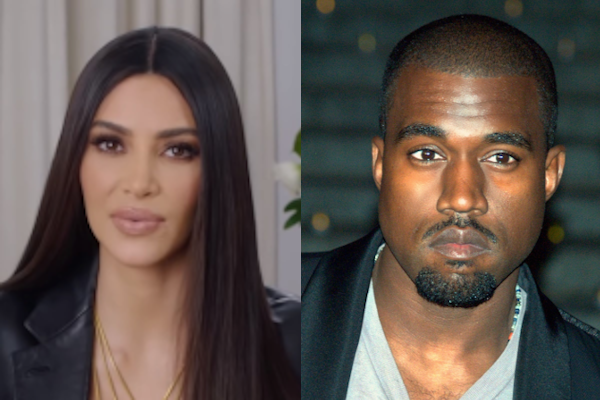 In a bit of sad news coming from Hollywood, and kind of the world of politics, reality television star Kim Kardashian has filed for divorce from her husband, music star and fashion executive Kanye West.
Laura Wasser, a well known divorce attorney who is representing Kardashian, filed the papers on Friday, The New Your Post's Page Six confirmed.
"The couple had already been in the process of dealing with property settlements, and while West was photographed this week still wearing his wedding band, separate photos of Kardashian indicated that she had already started going without hers," The Post said.
Kanye had an interesting several years as he showed his support for President Donald Trump early on in his presidency.
"I told y'all I didn't vote, right? But if I would've voted, I would've voted for Trump," the music star told an audience in California during a concert in 2016.
But some time before that Kim Kardashian shared a photo she took with former President Trump's 2016 presidential opponent, Hillary Clinton with a caption that read "I got my selfie!!! I really loved hearing her speak & hearing her goals for our country! #HillaryForPresident."
But it was in a series of tweets in April 218 when Kanye solidified his support for former President Trump, which caused many of his friends to abandon him.
"You don't have to agree with trump but the mob can't make me not love him. We are both dragon energy. He is my brother. I love everyone. I don't agree with everything anyone does. That's what makes us individuals. And we have the right to independent thought," he said.
Kim has filed for joint legal and physical custody of the their four children who are North, 7, Chicago, 3, Saint, 5 and Psalm, 1.