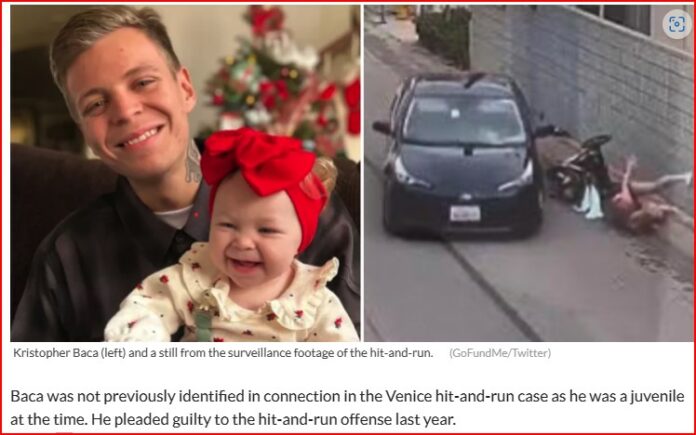 The LA teen who ran over a mother and her baby in Venice in 2021 has been shot and killed. His body was found in Palmdale, California on Wednesday.
According to the Los Angeles County Sheriff's Department, Kristopher Baca, 17, was at a fast-food restaurant prior to his death. And was trying to "get with a girl."
"As he walked home alone, a car pulled up next to him and an argument broke out. Someone in the vehicle opened fire, then sped off." 
LA teen involved in a hit-and-run 
 When Baca was just 15-years-old he was involved in a hit-and-run incident in August of 2021. He was driving with drugs in his system in a "stolen" vehicle. He also traveled the wrong way on a one-way street when he ran over a mother and her baby.
 The mom identified as "Rachel" had been pushing her eight-month-old baby, Charlie in a stroller when Baca swerved to hit them. And he promptly left the scene, only to be stopped when a truck blocked his path and witnesses forced him out of the vehicle.
A video of the incident went viral.