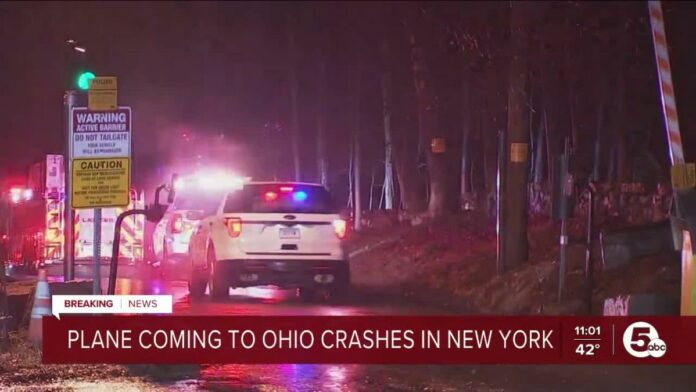 Two men from Ohio were headed to Cuyahoga County Airport in Richmond Heights, Ohio from JFK International Airport on Thursday evening when their plane crashed. It went down in a wooded area just over a mile from the runway. The plane was attempting to make an emergency landing at Westchester County Airport. 
Piloted by Boruch Taub, his friend Binyamin Chafetz was the only passenger. They both died in the crash. 
It was rainy, with high winds. And due to the weather, it was extremely dark by 5 p.m. when the plane took off.
Plane crashed 1.5 miles short of the runway
 A 5-minute audio recording between Taub and air traffic control was released by FAA investigators. It revealed that 20 minutes into the flight Taub declared an emergency on the flight. 
"We are losing oil pressure," he explained to air traffic control.
They were guided by air traffic control to Westchester County Airport, which is only 40 miles north of JFK Airport.
The controller said "you are set up perfectly" for the landing.  Taub was heard saying, "I can't see anything."