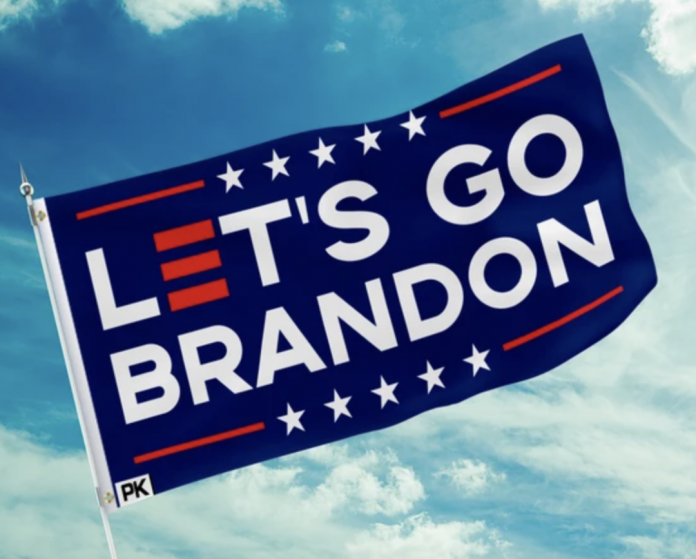 Let's Go Brandon is a chant that's been heard at sporting events, political protests, and even, as of late, on a Southwest Airlines flight. Many Americans are also sporting Let's Go Brandon apparel and waving Let's Go Brandon flags.
Let's Go Brandon began when NASCAR driver Brandon Brown was being interviewed by a reporter with sports fans chanting in the background. The interviewer claimed these fans were chanting Let's Go Brandon, but in actuality, they were chanting "f*ck Joe Biden."
From this point forward, Let's Go Brandon became a clean, PG way of declaring "f*ck Joe Biden."
A closer look at Let's Go Brandon
With less than 12 months into Biden's term as president, many Americans are already sick of him. The country isn't pleased with rising prices or the bottlenecked supply chain. Others remain frustrated with Biden's agenda to have the IRS nosing around in the private banking accounts of American citizens.
As of late, Biden's also come under fire for a new plan to pay illegal immigrants $450,000 for the family separation they endured under the Trump administration after unlawfully crossing the border.