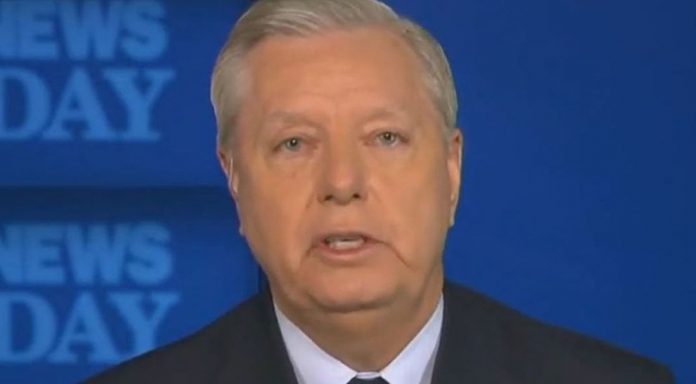 South Carolina Sen. Lindsey Graham is a tough one to figure out as he bounces back and forth between being MAGA and being a part of the establishment Republicans.
On Sunday he made a case for Eric Trump's wife, Lara Trump, to take the place of retiring Senator Richard Burr in North Carolina, said former President Donald Trump is needed for the Republicans to win and said Vice President Kamala Harris could be impeached.
"The biggest winner, I think, of this whole impeachment trial is Lara Trump," the senator said on "Fox News Sunday."
"My dear friend Richard Burr, who I like and have been friends to a long time, just made Lara Trump almost a certain a nominee for the Senate seat in North Carolina to replace him if she runs. I will certainly be behind her, because I think she represents the future of the Republican Party," he said.
Currently Eric and Lara are the only two members of the former president's immediate family who have not relocated to Florida, as they are still in North Carolina, which means that Lara can campaign for the seat vacated by Sen. Burr's retirement.