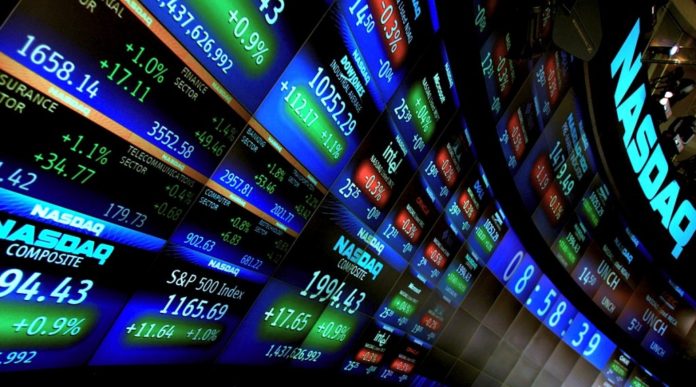 Day Trading. Most people have heard that term before, and it is usually followed with some form of negative comment or reaction.
So, what is day trading and is it as bad as people say it is?
After trading the markets for over 11 years, I thought I'd set the record straight and not only dispel some of the negative information out there, but also help folks to better understand exactly what day trading is and how they can get started if they so choose. My hope is that this article will get people to think more rationally about this very serious business rather than simply listening to erroneous commentary from TV or internet pundits, which leads to a great deal of misinformation.
Before we get started, please understand that any form of trading or investing can be risky and it's possible to lose money. The comments made in this article are only my personal opinions and not meant to be construed as financial advice.
The term 'Day Trading' is very broad, and can also be referred to as 'intra-day trading,' 'scalp trading,' or 'micro trading.' Though slightly different in their approach, all of these terms are used to describe someone who enters and exits trades relatively quickly. This typically means 'minutes' or 'hours' rather than days, weeks or even years, which is what the 'average' investor is typically used to.
There are longer forms of 'trading' such as 'Swing Trading' or 'Core Trading.' The only difference is the timeline. Day traders are in and out many times a day, whereas a Swing or Core trader will hold their positions for much longer periods of time, sometimes even years, similar to the average fundamental based long term investor. Most day traders use a process called 'technical analysis' to choose the stocks they are looking to buy, whereas the average investor primarily uses fundamental analysis, which we'll talk about in a bit.
DAY TRADING. THE BASICS.
There is a lot of talk that day trading is no different than gambling. Nothing could be farther from the truth. In actuality, 'proper investing' is more akin to gambling than trading is. Let me explain.
Technical analysis trading is based on the use of specific chart patterns tested over long periods of time that increase our probabilities of making money, and to make these probabilities work in our favor we must be CONSISTENT with our approach. The reason trading gets a bad name and is often likened to gambling is because many so called traders are NOT consistent in their approach. They take random trades, with random levels of risk and have no real edge. A professional trader always has specific patterns they trade with very detailed risk and money management which leads to a positive expectance, which leads to making money consistently. This is how we gain our edge over the market.
In fact, average investors are far more likely to 'gamble' than traders are because they have no real parameters for their investment decisions. They simply buy, hold, and hope!
Professional traders do not buy, hold and hope. They have very specific and clear parameters for EVERY trade they take. A good trader will NEVER take a trade that doesn't have a pre-determined ENTRY PRICE, PROTECTIVE STOP LOSS and TARGET. This means that the potential outcomes of the trade are already known BEFORE the trade is ever taken. How many investors genuinely know what their exit strategy is BEFORE they enter the investment? Virtually none. The reason this is such an issue is because they are basing their decisions purely on emotion. Sure, they might be using some form of fundamental analysisto decide if it's a 'good' company; perhaps credit risk, company sales, P/E ratio, management team and overall growth, however, stocks do not always trade rationally. Where does this leave the fundamental, long term investor? They typically don't know themselves!
I've spent time at a large bank on a Wall Street Institutional trading desk, and have had many conversations over the years with investment bankers, hedge fund managers and wealth managers; the one thing that stays consistent across the board is their LACK of an exit strategy.
Virtually all of the people I have dealt with and spoken to over the years had no idea when or where they would exit a position. It was usually a very 'subjective' decision making process. Those are the pro's, so what does that say about the average Joe's? They are even less prepared. A while back when I worked on Wall Street I had a conversation with a friend who was fairly heavily invested in Citibank stock for his retirement. I was genuinely curious about his long term view of the company and what his plans were for his investment. The conversation went something like this:
Me: "Hi John, How's that Citibank investment working out?"
John: "Hey Jared, so far pretty good. I plan on holding it into retirement. It's such a solid company."
Me: "Do you mind if I ask what your price target is?"
John: "Oh I don't know. I guess I don't really have one. Higher. LOL. Like I said, it's a long term investment that will boost my retirement in 20 years."
Me: "Ok, I guess I can appreciate that. Just one more thing, 'what if' things don't go so well, and the investment starts to go south, what is your plan then?"
John: "Keep in mind, this is a long term investment, so I'm fully prepared for ups and downs and a few bumps here and there. So a pullback wouldn't concern me too much. It is Citibank, one of the largest banks in the world, I doubt anything really bad is go a happen. If so I'll probably ride it out and maybe even add more cause it's such a strong company."
Me: "So you're ok with a pullback. What about something more serious, like a 50%-60% retracement, would you still hold through that?"
John: "Yeah I'm ok with a pullback, and like I said, it's Citibank, I'm not really worried about a 50%-60% pullback, it's too solid of a company, and I don't want to give up the long term potential."
Me: "So basically you'll hold it no matter what."
John: "Pretty much, yes."
What can we learn from this conversation with John? For me this conversation was not surprising at all, because the general consensus is that the markets can't be beat and we should buy and hold forever, especially if it's a large, 'solid' company with good fundamentals. Obviously that's a slight exaggeration but this thought process is extremely common. 'Buy and Hold' is the way to go. The problem with this approach is that people don't know what to do WHEN (not if) something bad happens.