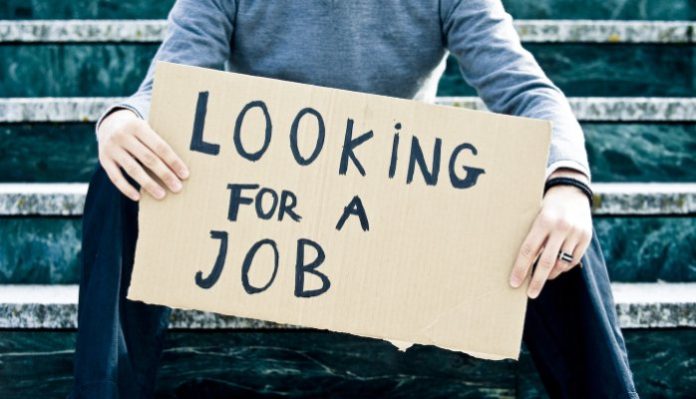 You might've lost your job. Or you might be unhappy with your current career choice. Maybe you're sick of the nine to five grind because you're not doing what you love. What if you could do what you wanted, and all it took was courage, putting yourself out there, and knowing what steps you need to take to get ahead?
Good news. That's exactly what it takes.
First things first, if you're looking to start a new career, you have to realize that it's not going to be easy. You're not going to step into an equivalent position in your new job – you'll have to work from the bottom up and relish the experience you get.
That's why it's exceptionally important to choose a career that you're passionate about and that you love. After all, the reason you're feeling dissatisfied is that you've either lost interest in what you do now, or you never did what you truly enjoyed in the first place.
So, what steps do you need to take to transition from one career path to another? Let's take a look.
Tips for Your Success:
Get References  
Character references, specifically. Obviously, since you're wading into a job market you've never experienced before. You'll need the best references you can get, and since you can't get a reference for a job you've never had, you'll need 'testimonials' about your character.
Are you a hard worker? Do you put everything in and get great results? Trustworthy? Amicable? Fun around the watercooler?
Whatever your assets, you'll need references who will testify to that. Look to mentors, coaches, old bosses, and colleagues (not family members or close friends). The more respected the person, the better.
We live in the age of social media where it's increasingly easy for employers to 'Google' your references, to contact them, and to do background checks. Don't try to lie your way through anything. Be honest and show your integrity. That will stand out a mile. People crave genuineness.
Update Your Resume
It's time to blow the dust off that bad boy and give it a proofread. Rule of thumb: anything that's not relevant to your desired career path needs to be axed. Especially if it's from 'Ye Olde Time' before you entered the job market for real.
Those summer jobs can go, unless they're absolutely relevant to your new field. Anything recent can stay. If it's possible to pad out your resume with new information from your most recent job, do so.
Bonus Tip: Make sure your contact information is up to date – it's a simple thing to miss but could mean the difference between getting the job of your dreams and missing out on that fantastic opportunity.
Update LinkedIn
Remember that reference to social media and Google? Well, LinkedIn is the Facebook for recruiters and business owners. There's always something going on, on LinkedIn and there are countless job opportunities posted on the website, daily.
People who list their skills on their LinkedIn profiles get 13 times more views – that's a huge jump for someone who's looking to start a new career. LinkedIn is also a great way to meet new people and start making connections.
Bonus Tip: Make sure your profile picture is professional and friendly. No holiday shots in Hawaiian shirts or bikinis. Settle for a black and white or color shot of your shoulders up, smiling.
Network
Conferences, events, online, in person – network with professionals from your chosen field. Talk with them, and more importantly, listen to what they have to say. This can be as simple as reaching out on LinkedIn or attending an event in your town or state.
Important: find out where the people in your field socialize online. Forums? LinkedIn? Wherever they go, follow. Be engaging and never afraid to reach out – what's the worst that could happen?
Bonus Tip: Get some cards made up with your name and number – cell is fine, but keep it professional and avoid bogus titles for yourself. Hand them out in conversation.
Find Recruiters
These are the folks who can give you a head start. They're professionals at recruiting people for the right job. Find them by checking out recruiter directories or by networking via LinkedIn.
Always ask about their experience and what their specialty is to ensure that you're talking to a person who knows your field.
Exercise
After you've left or lost a job, it's very easy to lose focus of what's important. It's easy to become trapped in a cycle of depression or manic activity – the desperation to do what you love or find another job can be overwhelming.
This is all part of putting yourself out there again and seizing your opportunities. But you have to keep yourself healthy and balanced to do that. No, you don't have to transfer to a quinoa-kale diet, but you probably should get exercise every day, even if it's just a morning walk.
It will get your blood flowing and broaden your perspective.
Set Goals
Don't be rudderless. Realize that your dreams aren't going to materialize out of thin air and that you have to get out there yourself. But do it in strategic manner. Set goals and priorities for your year, months, and weeks. Break down what you want to achieve, then go for it.
Bonus Tip: Help actualize your goals by writing them down and setting up a weekly routine to achieve them. If the activity doesn't contribute to your end goal (cough, cough, surfing Facebook) don't do it.
Confidence
Know what you're looking for. If you want to be a professional chef, chances are you're going to need training in that field, for instance. And if that's the case, have the confidence to go after it.
Confidence it something that comes naturally to some and not to others. If you're not naturally confident the best way to gain that confidence is to fake it until you make it. Put yourself in the uncomfortable situation and attack your fear of what's holding you back, head on.