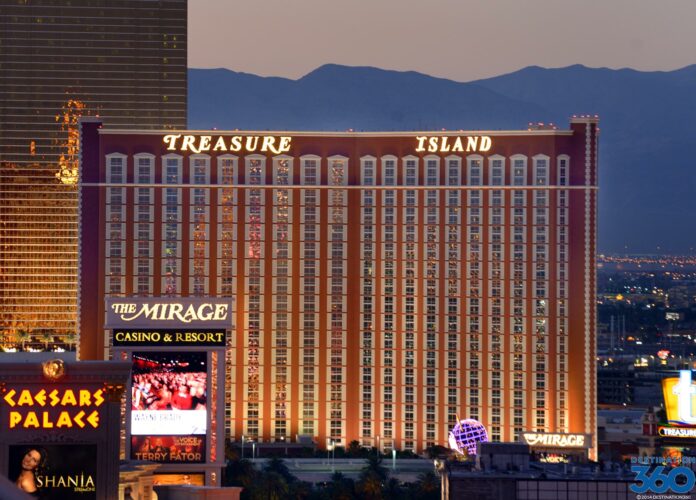 LAS VEGAS, NEVADA — In the case of Treasure Island LLC v. Affiliated FM Insurance Co., in the U.S. District Court for the District of Nevada, the legal battle between insurers and businesses claiming coverage for pandemic-related losses has taken a dramatic twist.
A Nevada federal court recently imposed sanctions on the insurer of Treasure Island, a prominent Las Vegas casino and resort. Why? It appears the insurer may have played a little too fast and loose with the facts.
Judge Youchah didn't mince words, "Defendant's failure to disclose Loss Code 60 was ill-advised." What makes this ruling so crucial is the court's assertion that the insurer concealed key information – an element from its claims manual – that was vital to the casino's claim. For readers unfamiliar with insurance jargon, this "Loss Code 60" was what the insurer, Affiliated, assigned to the claim made by Treasure Island. And herein lies the root of the dispute.
Treasure Island pushed back against the insurer in June, stating that its claim was coded not merely for 'communicable disease' but for 'physical loss or damage which results from the actual presence of a communicable disease'. In layman's terms, they argued that the physical presence of the coronavirus itself caused tangible loss or damage. This is in stark contrast to Affiliated's claim that the virus does not lead to physical harm.
It's a revelation that raises eyebrows. Why? Because this lawsuit doesn't just shine a light on the insurer's possible bad faith conduct—it underscores a concern many businesses might be having during these unprecedented times: Can they trust their insurers to act in their best interests, especially when significant sums are on the line?
The court's verdict has vital implications for Affiliated. They can no longer argue that a communicable disease cannot cause physical damage. However, they still have a lifeline – they can argue that COVID-19 doesn't cause such harm.
Despite the significant sanction, Judge Youchah drew a line. The court denied Treasure Island's plea to inform the jury of the insurer's misconduct in discovery. The rationale? The behavior, though questionable, didn't quite merit that level of reprimand. But there was some solace for Treasure Island; Affiliated was ordered to pay the fees linked to this sanctions motion, though not for past motions.
The backstory here is massive. Treasure Island had initiated a lawsuit against Affiliated back in May 2020, accusing them of wrongly denying coverage for its COVID-19 related losses. The stakes? A jaw-dropping $1.1 billion, with Treasure Island asserting that the damages due to the "communicable disease" are covered under its all-risk policy.
Representing Treasure Island is a robust legal team from Messner Reeves LLP and Hunton Andrews Kurth LLP. On the other side, Affiliated FM's defense comes from Fox Rothschild LLP, Carlson Calladine & Peterson LLP, and Robins Kaplan LLP.
In Conclusion
The Treasure Island vs. Affiliated FM Insurance saga serves as a cautionary tale and offers a deeper look into the ongoing litigation between businesses and insurers in the wake of the pandemic. As the case progresses, we'll be sure to keep you informed on the most recent updates and developments.
For more news visit USA Herald.