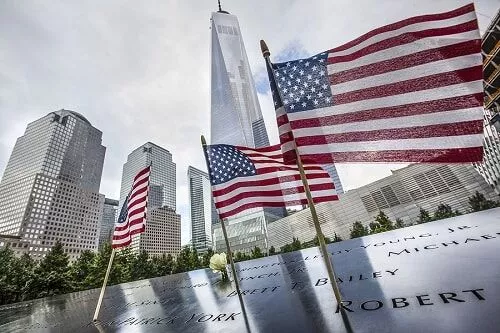 (USA Herald) – A Washington, D.C. federal judge has dismissed two of Manatt Phelps & Phillips LLP partner John M. Quinn's claims that Kreindler & Kreindler LLP failed to pay him for advocacy work related to the 9/11 terror attacks. However, the judge allowed Quinn's substantial claims that the law firm deliberately left him in the dark to evade its contractual obligation to pay him for his services, to proceed.
According to Quinn, Kreindler hired him to advocate for laws that would allow victims of the 9/11 attacks to seek compensation, particularly by countering sovereign immunity defenses that barred victims from going after the governments of Sudan and Saudi Arabia. Two contracts were signed in 2013 and 2014, but were only a few sentences long and provided for Quinn to receive a percentage of the firm's "net recovery" in multiple 9/11-related cases.
Despite Kreindler & Kreindler receiving payment for its services in a federal New York 9/11 suit, Quinn says he has not received a penny for his services. The firm contended that Quinn's claims were time-barred because he brought them in 2021 regarding contracts that ended in 2017 when they were superseded by a new contract.
However, Judge Randolph D. Moss denied Kreindler & Kreindler's bid to throw out Quinn's suit entirely, as his claims are substantial enough to be denied as untimely. Judge Moss said that Quinn has plausibly alleged that Kreindler & Kreindler intentionally left him in the dark to evade its contractual obligation to pay him what he is due.
Samuel Lopez, a legal news contributor for USA Herald, notes that the case is significant because it highlights the issue of insurers' bad faith conduct. Judge Moss's decision to allow Quinn's substantial claims to proceed is a win for policyholders who are often at a disadvantage in disputes with insurers.
"At some point, Kreindler & Kreindler will need to reach a new agreement with Quinn or calculate what he is owed," Judge Moss wrote. "The only questions are when they will need to do so and whether Quinn will receive access to that same information, or whether he will just need to take Kreindler & Kreindler's word for what he is owed."
Although two of Quinn's claims were thrown out, his suit against Kreindler & Kreindler and firm partner James P. Kreindler will proceed. The case is significant in shedding light on insurers' bad faith conduct and offers hope for policyholders seeking to hold insurers accountable for their actions.
By Samuel Lopez, Legal News Contributor for USA Herald