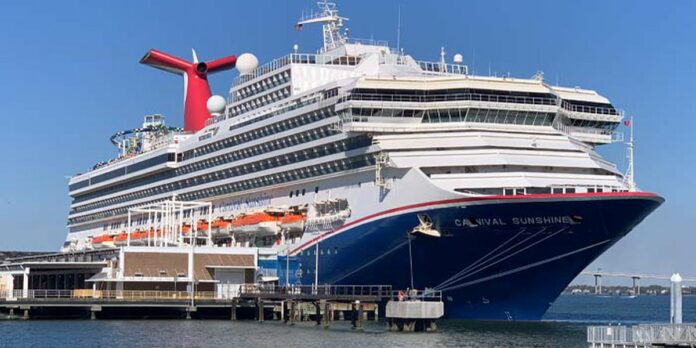 According to the FBI, an investigation of a suspicious death of a female passenger onboard the Carnival Sunshine cruise ship is underway.
The woman was found unresponsive during the ship's voyage to Nassau, Bahamas, on February 27th. Despite the medical staff and crew's efforts to revive her, the woman was pronounced dead on the ship.
The Carnival Sunshine cruise liner returned to Charleston, South Carolina, on March 4th. The Evidence Response Team of the FBI field office in Columbia, South Carolina conducted a search of the passenger's room. 
The FBI investigates suspicious deaths of US nationals as well as "certain crimes on the high seas." 
As the Carnival Sunshine carries a Bahamian flag, the FBI is required to cooperate with local authorities on the case.
The deceased passenger and her husband were taken off the ship in the Bahamas, where an autopsy will take place. The FBI joined Carnival Sunshine upon its return to Charleston to conduct an investigation into the death of a guest.
 The Carnival Cruise Line has stated that they are fully cooperating with the authorities in the Bahamas and Charleston, and they have no further comments on the matter.