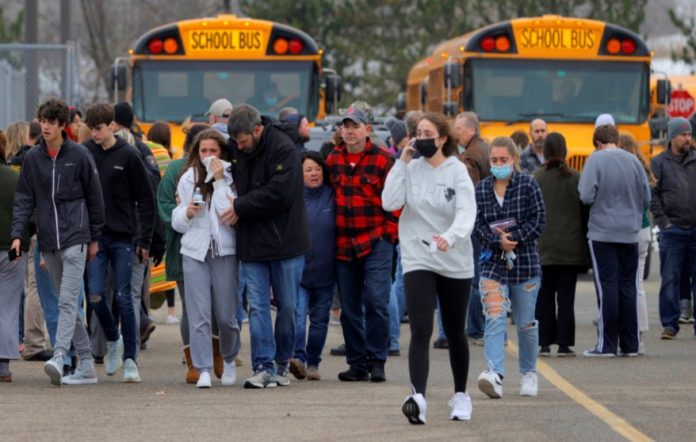 Ethan Crumbley is alleged to have attacked his classmates in the Oxford High School shootings. The 15-year-old was charged as an adult with terrorism, murder, and other counts for the bloody rampage. And Karen McDonald, Oakland County Missouri Prosecutor announced that the parents of the suspect will also be facing involuntary manslaughter charges. 
On Friday prosecutors outlined the case against the parents. Text messages were disclosed they claim were sent to Ethan both before and after the shootings. The gun was given to Ethan just days before he turned it on his classmates.  
The shooting took the lives of Madisyn Baldwin, 17; Tate Myre, 16; Hana St. Juliana, 14; and Justin Shilling, 17 who attended Oxford Michigan High School.
Oakland County Sheriff Michael Bouchard said that no one in law enforcement has spoken to  James and Jennifer Crumbley. But their attorney told officials that if charges are filed she would bring them into authorities.
Bouchard claims the parents are no longer communicating with the attorney. And when asked if the Crumbleys are missing, Bouchard said, "Correct. If they think they are going to get away, they are not," he added.