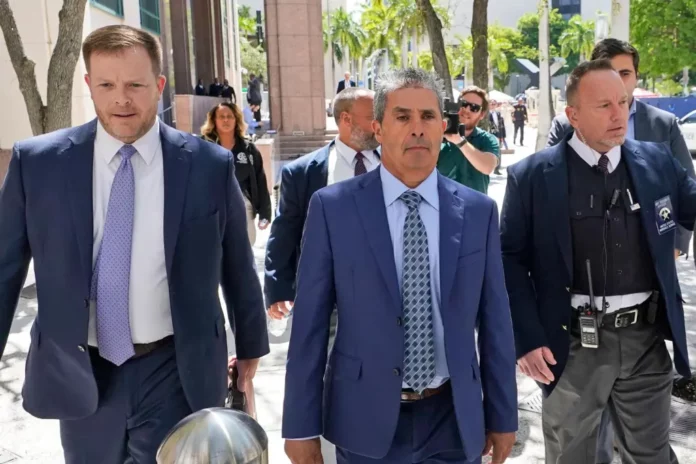 Florida federal court prosecutors are holding their breath as John Irving, the attorney from Earth And Water Law, who stands in defense of Mar-A-Lago's property manager, Carlos De Oliveira, is called into question. The storm's epicenter? Irving's past representation of three key witnesses the government has on their trial list.
Irving, keen to clear the air, has declared his days of representing these witnesses are over. Yet, the complexities of law demand a Garcia hearing, ensuring De Oliveira comprehends the potential legal minefield and willingly waives his rights to a counsel free of conflicts.
The prosecutors, playing their cards, argued, "Distinguishing between potential or actual conflict isn't De Oliveira's trump card. Either raises the judicial antennas to probe deeper." A metaphorical chess match unfolds as they await the court's move.
 Defense Claims Time on Their Side, Prosecutors Disagree
Responding to the push for a Garcia hearing, Irving and his ally, co-counsel Larry Murrell Jr., believe the courts are jumping the gun. "Why rush a hearing almost nine months prior to the trial?" they ponder. But, in the prosecutors' playbook, it's not about the clock, it's about the calendar. They counter, emphasizing the unnecessary disruptions and interference if left unchecked.