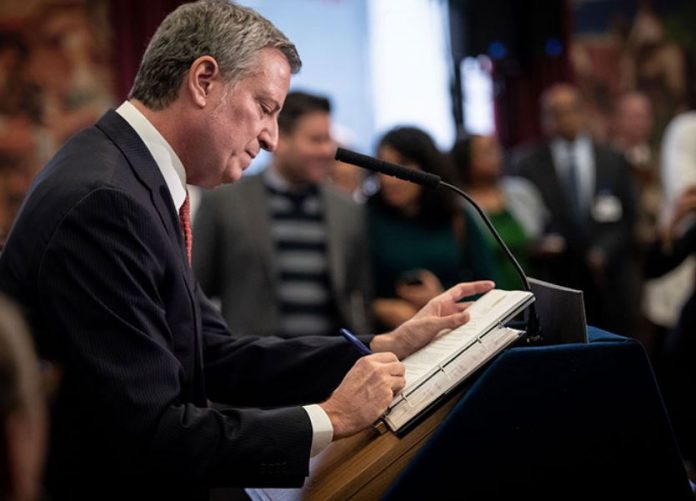 Mayor Bill de Blasio signed an Executive Order expanding access to New York City's health care. The order is part of his commitment to guarantee health care for all in the city.
The Mayor's office estimated that around 600,000 New Yorkers have no health insurance. Around 50 percent of those people are eligible to enroll in a health insurance plan.
Under the Executive Order, de Blasio ordered city agencies to provide New Yorkers with information regarding health insurance options and to encourage them to enroll in a plan.
The Mayor's Public Engagement Unit (PEU) is responsible for coordinating the information dissemination regarding health insurance and enrollment assistance to uninsured New Yorkers. City agencies are required to cooperate with the PEU's coordination efforts.
In New York City, the deadline for open enrollment in a health insurance plan is on January 31.
Mayor de Blasio says "health care is a human right"
In a statement, de Blasio said his administration will continue its efforts to ensure that every New Yorker has health insurance. The mayor believes that "health care is a human right."