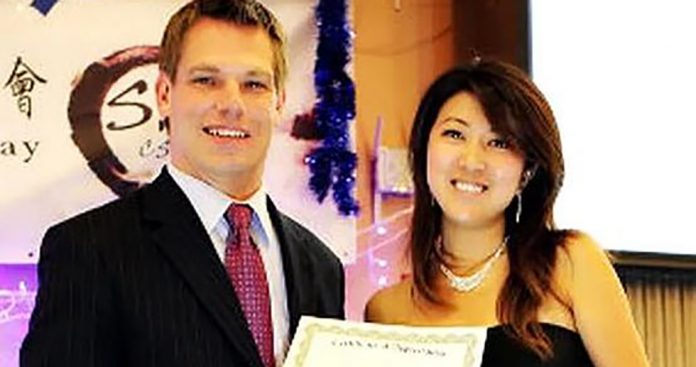 The Republican House Leader gave a blistering review of the relationship between Rep. Eric Swalwell and a Chinese spy named Fang Fang.
House Minority Leader Rep. McCarthy and Speaker Nancy Pelosi were given a briefing by the FBI on Swalwell's relationship with Fang Fang, who also goes by the name Christine Fang.
When he left the meeting he told reporters precisely what he thought should be done.
"It only raised more questions. The one thing that was fundamentally answered was, he should not be on Intel," he said. "I had questions about whether he should. That's the one question that was answered: he should not be on Intel."
His sentiment was consistent with a letter penned by House Republicans calling for him to be removed from the Intelligence Committee.
"We write to you today out of concern with Congressman Eric Swalwell's reported, close contacts with a Chinese Communist Party spy recently reported by Axios. Because of Rep. Swalwell's position on the House Permanent Select Committee on Intelligence, his close interactions with Chinese intelligence services, however unintentional they may be, are an unacceptable national security risk. HPSCI handles some of the most sensitive information our government possesses – information critical to our national defense. As such, we urge you to immediately remove Rep. Swalwell from his position on the House Intelligence Committee," they said.