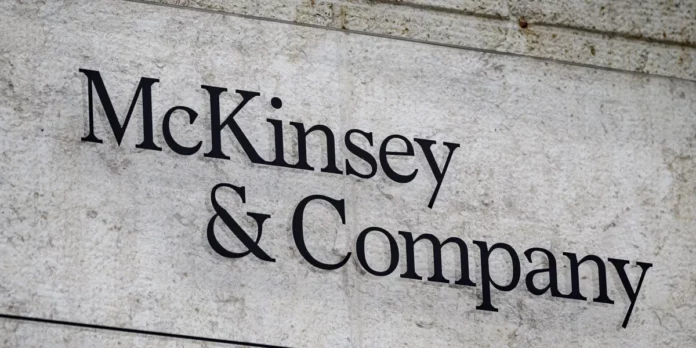 In a move reminiscent of David settling with Goliath, management consulting titan McKinsey & Co. has chalked up an astounding $230 million to quash allegations from local administrations and educational bodies. These claims suggest the company's advisory role with pharmaceutical firms played a part in fueling the devastating opioid crisis.
McKinsey & Co: Deciphering the Dollars
Breaking it down, the blueprint outlines McKinsey shelling out $207 million to local governing bodies and a separate $23 million earmarked for educational institutions. At the core of this legal tug-of-war is the notion that McKinsey's consulting prowess, especially with Purdue Pharma LP and its ilk, amplified advertisement tactics. The disturbing result? A staggering spike in profits while overshadowing a horrifying opioid overdose epidemic. An epidemic so vast that it extinguished approximately 350,000 American lives between 1999 and 2016, as per the settlement motion in the wide-spanning legal fight.
Previous Deals Looming Over
This isn't McKinsey's first dance with legal settlements tied to the opioid crisis. Tracing back to February 2021, a mammoth $640 million pact was inked between McKinsey and the attorneys general representing all 50 states – a prelude to the current multidistrict litigation.
McKinsey & Co : McKinsey's Standpoint
In a move echoing the classic tightrope walk of maintaining innocence while avoiding long-winded legal brawls, McKinsey voiced their perspective. Their assertion? The past tasks were well within the bounds of legality, with zero admittance of being on the wrong side. In the firm's words, "The sole purpose of this pact is to sidestep drawn-out court battles while extending support to territories and schools striving to ameliorate the opioid crisis aftermath." Bolstering its commitment, the company took a solemn vow in 2019, ensuring they'd steer clear of providing counsel on opioid-centric ventures globally.
Awaiting Plaintiff Reactions
While McKinsey has laid its cards on the table, representatives batting for the plaintiffs are yet to weigh in.