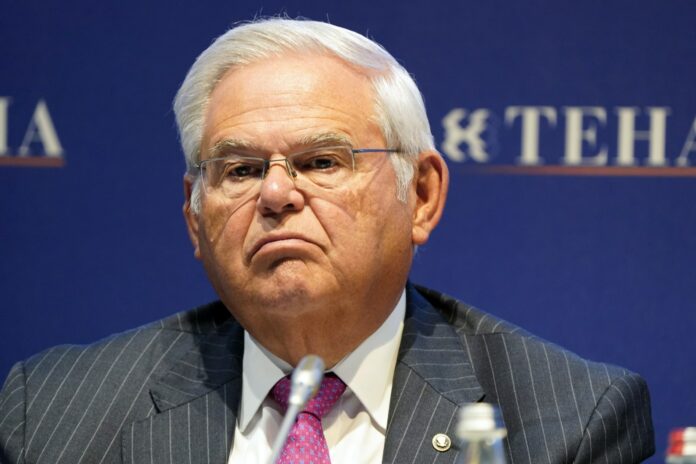 Sen. Bob Menendez, a prominent figure from New Jersey, found himself engulfed in a tempest of legal turmoil as he vehemently entered a not guilty plea on Wednesday, over charges accusing him and his spouse of pocketing approximately $600,000 in bribes from business allies in the Garden State.
The courtroom was a theatre of tension as Menendez and his wife, Nadine, stood before Manhattan U.S. Magistrate Judge Ona T. Wang in a late morning arraignment, fervently dismissing any guilt, a stance they maintained since the announcement of the charges on Friday.
Pleading Innocence Amidst a Whirlwind of Accusations
The atmosphere was dense as Judge Wang queried Sen. Menendez, "Do you comprehend the charges you are confronted with?" The response was a terse, "Yes, Your Honor." Followed by a resolute plea of not guilty from Sen. Menendez's counsel, Seth Farber. The courtroom was laden with anticipation and uncertainty, reflective of the heightened scrutiny enveloping this high-profile case.
Accompanying Menendez in entering not guilty pleas were Fred Daibes and Jose Uribe, New Jersey businessmen, along with another associate, Wael Hana, who were implicated in orchestrating bribes manifested as cash, gold bars, and a luxury vehicle directed towards the power couple stationed in Washington, D.C. These illicit transactions were allegedly engineered in exchange for redirecting substantial military aid to Egypt, unveiled the prosecutors.
 Sen. Menendez Bribery Rap : Bail and Awaiting Trial
The embattled senator navigated his way to a $100,000 bail package, allowing him a fragile taste of freedom, with travel permissions intact for official business, but personal passport surrendered. The bail for his wife Nadine was marked at $250,000. Daibes and Uribe were granted conditional liberty on bail packages amounting to $2 million and $1 million, respectively. Hana, having pleaded not guilty on Tuesday, exited the court precincts on $5 million bail.
Resignation Calls and Political Repercussions
The air is thick with anticipation as news of the indictment has set off a cascade of demands for Menendez's resignation from influential figures within the Democratic Party. In a move signalling both concession and defiance, the senator has relinquished his position as the chair of the Senate Foreign Relations Committee but has fortified his resolve to contest the charges and retain his seat.