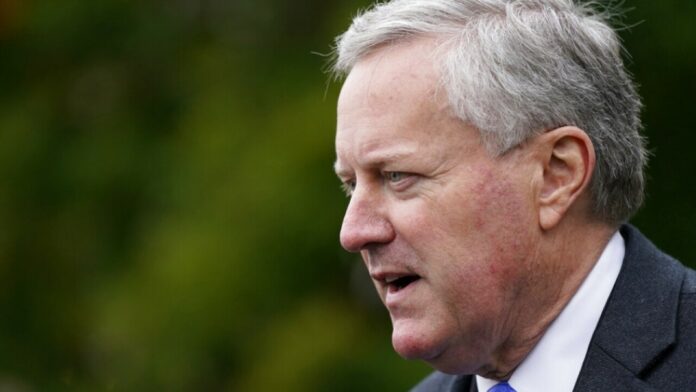 In a twist worthy of a political thriller, Mark Meadows, the erstwhile White House Chief of Staff, chose to face the music, surrendering to authorities in Atlanta's Fulton County Jail.
This move comes on the heels of his audacious attempt to sidestep a court appearance, but justice, as they say, is indefatigable.
However, the pot of political stew thickens further as just a few hours from Meadows' decision, former President Donald J. Trump prepares for his turn in the judicial spotlight.
Meadows Booked In Georgia: Trump's Defiant Social Media Roar
In a fiery social media proclamation, Trump lambasted the Fulton County District Attorney, Fani T. Willis, likening his arrest to challenging a "RIGGED & STOLEN ELECTION". Trump, never one to shy from a grand entrance or exit, announced his arrest time: 7:30 P.M., ensuring the world would be watching.
The Domino Effect: Multiple Bookings and Bonds
As the waves from Meadows' surrender ripple through the political pond, several other key players found themselves engulfed.