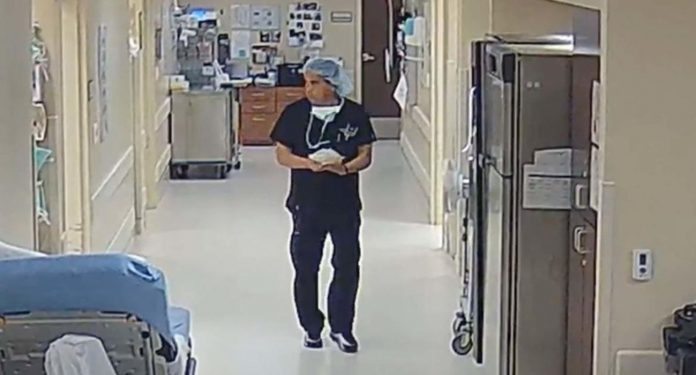 On Friday, a federal judge denied Dr. Raynaldo Ortiz Jr.'s motion for release. His past violence was detailed at the hearing. And he was remanded back to the Limestone County Detention Center to await trial.
Ortiz has been indicted on ten felony counts related to his alleged intentional doping of IV bags. The bags contained nerve-blocking and bronchodilation drugs which caused several medical emergencies. And resulted in one death.
The defense argued that he is not a flight risk or a danger to the community. And claim that the federal prosecutors' accusations are based on mere coincidence. And there are no witnesses or video evidence that it was Ortiz who placed cardiotoxic drugs in any bag.
There were no eyewitnesses to Ortiz placing the drugs in the IV bags. But there is the video of him handling the bags in a hallway outside of the Surgicare's operating rooms. And there were images of him placing them in the bag warmer on the surveillance footage.
The judge agreed with prosecutors who claimed that Ortiz who worked at the Dallas Regional Medical Center in Mesquite, Texas, was too dangerous to release. 
Prosecutors point to past violence 
Prosecutors said his history of past violence was proof that he was dangerous.