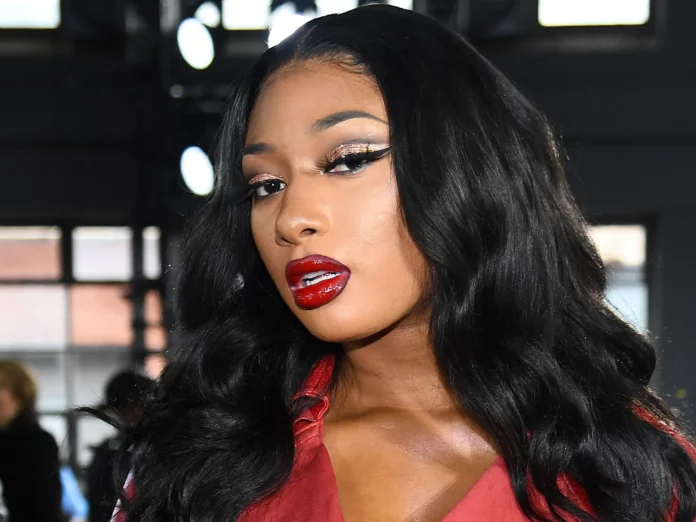 (USA Herald) – Megan Thee Stallion, one of the hottest rappers in the industry, is back in the headlines. The rapper has demanded a judge to exclude evidentiary exhibits submitted by her record label in a court motion as it was submitted too late to be considered. In response, 1501 Certified Entertainment LLC, her record label, attached excerpts from the depositions of two witnesses to support a motion for partial summary judgment. This motion asks a judge to find that the rapper breached an agreement regarding the publishing rights to her music.
Megan Thee Stallion, whose real name is Megan Pete, criticized the record label's reply, stating that "1501 attempts to submit additional evidence with its reply, not in good faith or with leave of court, but rather to make highly inflammatory and dishonest accusations about Pete." She added that the evidence was the "epitome of bad faith on multiple fronts." It seems that tensions between the two parties are escalating, and the situation is becoming more complicated.
Pete sued the label in February 2022, alleging that the company waited to take the position that her 2021 project "Something for Thee Hotties" didn't qualify as an album until two months after its release. The label countersued a month later, alleging that Pete breached her contract by not disclosing all of her sponsorships, endorsements, and other partnerships. The company also claimed that she had breached a publishing rights agreement by assigning a portion of the rights to two other companies and wasn't paying 1501 its share of the advances and publishing income from her music.
The case is ongoing, and Megan Thee Stallion is not holding back. In a Monday court filing, she called the evidence "prejudicial" and evidence of a fact dispute. She accused the label of having the audacity to call her a liar and claimed that it was a snapshot of the relationship she has been subjected to. It remains to be seen what will happen next, but it is clear that the rapper is not going to back down without a fight.
The court was scheduled to consider the motion for partial summary judgment on the briefings Monday, according to the docket. This news was reported by Samuel Lopez, News Contributor for USA Herald. It seems that this legal battle is far from over, and both parties are digging in for a fight. The music industry is a cutthroat business, and this case shows just how difficult it can be for artists to navigate contracts and agreements with their record labels.
In conclusion, this case is a reminder that fame and success do not necessarily protect you from legal battles and contractual disputes. It is crucial to have a good understanding of the agreements you sign and to seek legal advice if necessary.
This news was reported by Samuel Lopez, News Contributor for USA Herald.