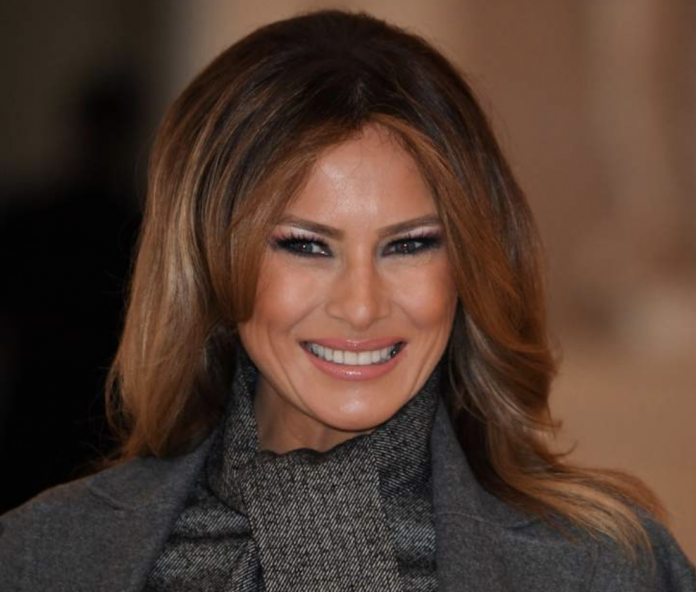 On Thursday, First Lady Melania Trump pushed back against detractors who have spoken out against her 'Be Best' initiative, reports The Hill.
An Overview of the First Lady's Statements
Mrs. Trump attended the yearly conference for the Family Online Safety Institute. During her time at the event, she shared the following remarks:
"It is not news or surprising to me that critics in the media have chosen to ridicule me for speaking out on this issue and that's okay. I remain committed to tackling this topic because it will provide a better world for our children."
The first lady then noted the importance of online rhetoric and behavior:
"I hope that like I do, you will consider using their negative words as motivation to do all you can to bring awareness and understanding about responsible online behavior."
A Backstory
Earlier this year, the first lady launched her 'Be Best' campaign. The initiative centers around the health and wellness of children, particularly as it pertains to social media. In late Spring, Mrs. Trump stated that 'Be Best' aims to "teach children the importance of all aspects of their well-being, which include emotional, social, and physical health."
The first lady's campaign has prompted a variety of feedback from observers. Some Americans lauded the effort to help the future leaders of the nation. Others, however, questioned whether or not Mrs. Trump's chosen topic is appropriate. Critics of 'Be Best' frequently note that President Trump takes to social media to go after his detractors. Therefore, the first lady's initiative to promote appropriate use of social media has raised eyebrows.
Pushback from detractors has not stopped Mrs. Trump in the slightest. As stated in her remarks during the Family Online Safety Institute conference, the first lady remains steadfast in her determination to bring about effective change for young people.
Finally, readers of The Hill shared their thoughts regarding Melania Trump's commitment to her 'Be Best' initiative.
"She should start with her husband, then maybe the criticism would stop."
"I think Be Better would have been a better slogan, for what is best eventually is not good enough anymore."
"Melania, I encourage you to persist with your anti-bullying campaign. But why not start with your husband first?"