"I think they are taking advantage of seniors who are a little slow dealing with these people," according to the 84-year-old former Marine in his complaint submitted to the BBB.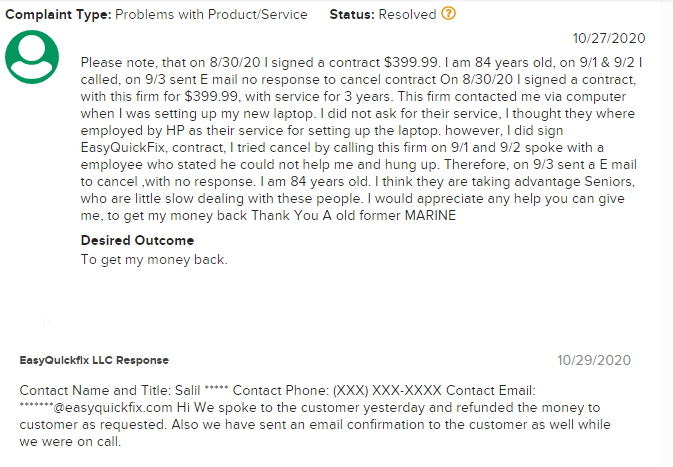 Another victim is an 83-year-old woman who had a problem with her computer password. The elderly woman searched for a computer repair service provider online and found EasyQuickfix. She called the company regarding her problem. The company convinced her to pay $600 for a three-year subscription to Bitdefender.
The elderly woman's son, Attorney George Schoof of Legal Services Group LLC, found out that her mother was taken advantage of by EasyQuickfix.
"My mom is 83 years old and doesn't know any better. This company, and owner Mohd Salil Momin (who also appears to be an owner in a Miami-area restaurant, Charcoal Indian Cuisine), prey on older people by talking them into paying exorbitant fees for "help" with their computers," said Schoof who shared his mother's story to USA Herald.
Below are two other complaints filed by consumers against EasyQuickfix, which obviously charged an unreasonably high price to help consumers with their simple problems— setting-up an e-mail service or logging-in to their computers or account on Amazon.