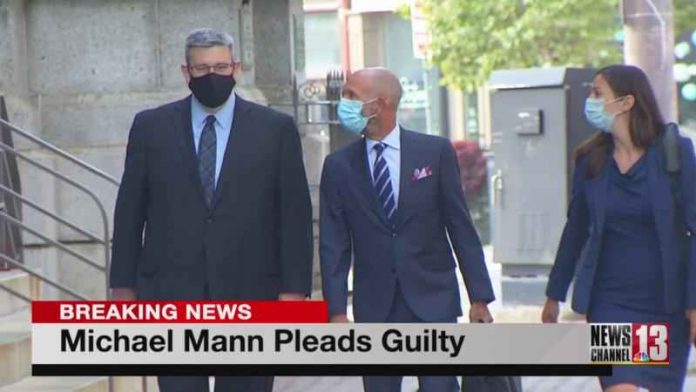 Former Valuewise/MyPayrollHR owner Michael Mann plead guilty on Wednesday to engineering a complex $100 million bank fraud. He admitted to a 6-year scheme that involved banks, fortune 500 clients, financing companies, and the individual payroll accounts of small businesses.
Mann, 50, operated ValueWise and it's subsidiary businesses out of Clifton Park, New York. ValueWise was the parent company of MyPayrollHR.com, LLC, and a myriad of other companies that became entangled in his scheme.
During a virtual court appearance, Mann admitted to a fraud scheme that deceived banks and loan companies into loaning him tens of millions of dollars. The guilty plea to a 12-count indictment described one count each of conspiracy to commit wire fraud, filing a false tax return, aggravated identity theft, and nine counts of bank fraud.
In 2017, Mann forged documents that were supposed to come from Optum, a subsidiary of the United Health Group, who were his largest client at the time. The documents embellished how much business Mann was doing with UnitedHealth in an attempt to get another loan.
UnitedHealth discovered the documents which implicated one of their Optum employees, Luke E. Steiner and Mann in the fraud. UnitedHealth immediately cut ties with Mann and reported the fraud to the FBI. 
Unable to repay the loans with legitimate business revenues, Mann diverted millions of dollars from his payroll companies to cover his debt. And daily moved millions of dollars around in the bank accounts he controlled.
Mann's enterprise completely collapsed in September 2019, when Pioneer Bank froze his account. He then closed his companies, with no warning to clients, leaving hundreds of small businesses nationwide unable to make payroll and thousands of people without their paychecks.
In February, Luke E. Steiner of Minneapolis, Minnesota, plead guilty to the conspiracy for his part in defrauding two finance companies out of millions of dollars. 
"[Mann] caused more than $100 million in losses and wove a web of deception so complex that it eventually ensnared hundreds of small businesses and several thousand workers across the country," said United States Attorney Grant C. Jaquith. "Today's plea is the start of holding him accountable for the terrible harm he inflicted on these victims, as well as the banks and other companies that trusted him with their money and believed his sophisticated lies." 
Mann has agreed to pay $101,038,793.31 in restitution and to forfeit assets already seized, including $14,522,474.90 in cash, 30,000 common shares of Pioneer Bancorp Inc., and a 2020 Jeep Gladiator.
Mann will remain free until his sentencing by Senior United States District Judge Lawrence E. Kahn on Dec. 10. He faces decades in prison.
————————————————–
Have a story you want USA Herald to cover? Submit a tip here and if we think it's newsworthy, we'll follow up on it.
Want guaranteed coverage? We also offer contract journalism here.  Just be sure you're comfortable giving up editorial control because our journalists are dogged and will follow the story through to the conclusion. The story will be published to our exacting standards, without regard for your preferred slant.
Want to contribute a story? We also accept article submissions — check out our writer's guidelines here.