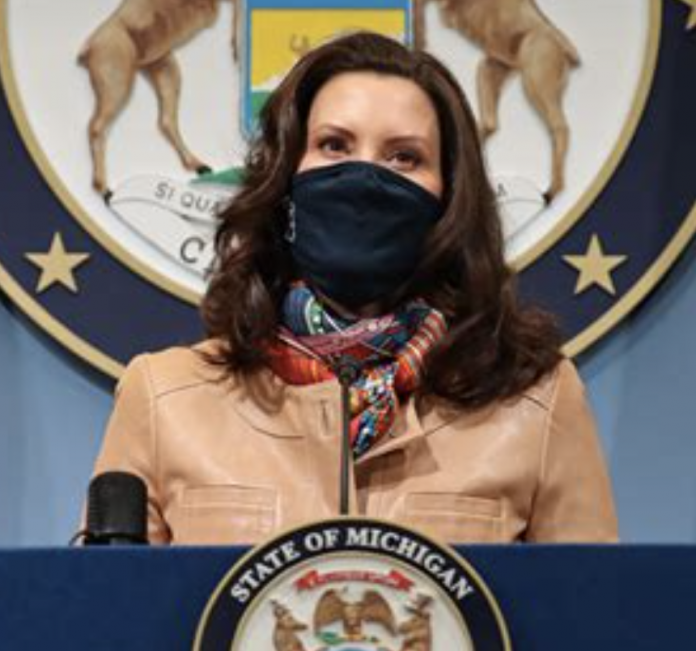 The state of Michigan is having a tough time in 2021. Despite extreme restrictions and mask mandates from Democrat Governor Gretchen Whitmer, Michigan still has top COVID-19 cases and hospitalizations.
The Center for Disease Control and Prevention (CDC) is already calling for Michigan to return to a shutdown and start over. According to the CDC, Michigan cannot currently immunize its way out of the cases they're experiencing. Moreover, COVID-19 variants are reportedly in Michigan.
Michigan Republicans have pushed back against the CDC's calls to shut down again. Instead, Republicans in the Wolverine State argue that more access to vaccines is the answer; the Michigan GOP also maintains that another lockdown will result in more damage to the state overall.
Despite Michigan suffering high coronavirus numbers even after all these restrictions, Governor Whitmer is not considering an alternative course of action. In fact, toddlers in Michigan are now required to wear face coverings.
Why Michigan is mandating that toddlers mask up
Previously, Michiganders under the age of 5 experienced exemption from the statewide mask mandate. However, a new order from the Michigan Department of Health and Human Services (MDHHS) has certainly changed this.
From this point forward until May 25, children between the ages of 2 and 4 are now ordered to wear face masks. MDHHS described this as a "good faith effort" to crack down on COVID-19 cases in the state.
Many Americans, in and out of Michigan, have criticized this order. A fair amount of people believe that requiring toddlers to wear masks is merely for theater purposes, rather than a true, scientific means to end coronavirus.
Governor Whitmer on Michigan's latest surge
During an interview earlier this week, the Democrat governor stated that Michigan has in place some of the "strongest protocols" in the nation. Whitmer did not, however, note that these "strong protocols" haven't stopped the state from having worse COVID-19 numbers than other states that have reopened.
Whitmer has also talked about implementing another six months of restrictions in Michigan. Many Michigan Republicans have faulted Whitmer for the current cases of COVID-19; the argument asserts that the governor's insistence upon restrictions is not stopping the virus, but only hurting Michigan.
The Democrat governor, on the other hand, is faulting the GOP-controlled Michigan state legislature.