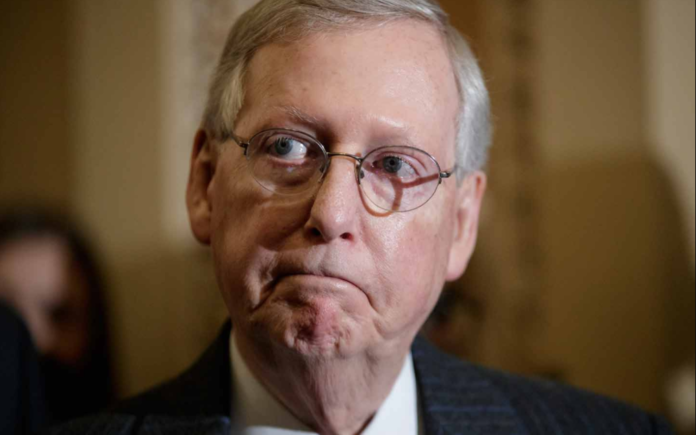 The houses of U.S. Senate Majority Leader Mitch McConnell and House Speaker Nancy Pelosi were vandalized as acts of protest on the eve of the opening of a new session of Congress and the swearing-in of lawmakers.
Fake blood and a pig's head were left outside the home of Pelosi in California while graffiti was put up on the house of McConnell in Kentucky.
A photo published by the New York Post on Twitter showed the words "Cancel rent! We want everything!" on Pelosi's house.
Nancy Pelosi's home vandalized with graffiti, pig head: reports https://t.co/LfihkuCHId pic.twitter.com/g9g5mVyoqK

— New York Post (@nypost) January 2, 2021
The troublemakers also scrawled on McConnell's home door with the words "Weres [sic] my money" and on the Republican lawmaker's window, "Mitch kills the poor."
McConnell has earlier stuck down calls to increase the U.S. coronavirus stimulus relief checks to help businesses and individuals in the country hard-hit by the global pandemic.
He even defied President Trump's call to increase pandemic relief checks for most U.S. residents from $600 (€494) to $2,000. McConnell described the incident as a "radical tantrum."
Some GOP senators noted that payments of this nature are not directly targeted to individuals suffering economically, but instead would go to all folks earning an income below $75,000.