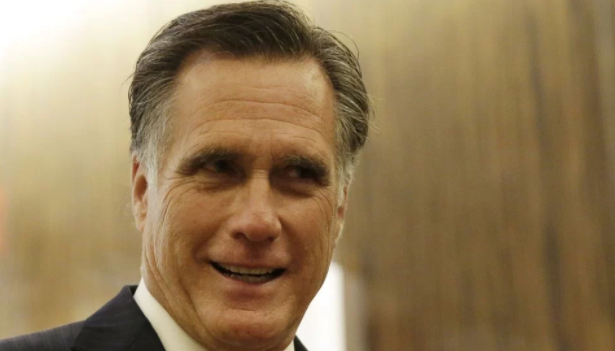 Many Americans are aware of Georgia's special congressional election that will be held in six days. Democrat Jon Ossoff and Republican Karen Handel have been in dead heat and many sources believe that Ossoff might emerge as the winner. Apparently, this fear is so real that it has persuaded a long time critic of President Trump to come out of the woodwork and beg for Georgians to rally behind the Republican candidate. His fundraising email for Karen Handel reads the following:
I am writing you at this critical time because we need your help. With less than one week until the crucial Georgia Special Election, it's become clear that we cannot afford to sit on the sidelines. The Georgia Special Election has officially become the most expensive congressional race in history. Democrats widely view the Georgia Special Election as their first chance to strike a blow to Donald Trump's presidency and our conservative values. Now they're directing all the resources at their disposal to defeat my friend, Karen Handel.
Romney's recent endorsement came as a shock to a plethora of voters. Throughout the duration of the 2016 Presidential election, Romney was one of Mr. Trump's most outspoken critics. He slammed the President as a "phony," and a "fraud," and encouraged Republicans not to nominate him to represent their party. After Trump was declared as the Republican nominee, Romney still refused to provide his endorsement. Even recently, President Trump was censored by Romney for his decision to remove the United States from the failed Paris climate agreement.
Apparently, Democrat Jon Ossoff is such a threat to Karen Handel and other Republicans that Romney has been prompted to release his vendetta against the President and beg for the people of Georgia to Handel and conservative values. During the first voting session, Ossoff won a surprising 47% of the Georgia vote and is now leading Karen Handel in the upcoming Tuesday polls. Georgia has been a red state for quite some time and is known for strongly supporting Republican candidates. Many people have been shocked by the headway Ossoff has made in Georgia and the President himself briefly campaigned for Karen Handel.
Perhaps the rise of Ossoff should serve as a warning to Republicans. The 2016 election engendered a swift divide among the GOP which split into two categories: the pro-Trump Republicans and the anti-Trump Republicans, also known as the "Never Trump" movement. While Republicans bashed each other and engaged in meaningless infighting, the majority of Democrats joined forces and supported their nominee; even though Clinton lost, the unity among Democrats is arguably much stronger than that of Republicans. Romney's decision to relent from his anti-Trump agenda signifies that perhaps there are some Republicans who value their policies and beliefs more than their hatred of a particular member of their party.
The truth of the matter is this: Republicans fear Jon Ossoff and quite frankly, he will probably win the congressional election in Georgia on June 20, 2017. His high poll numbers in a red state like Georgia indicates that he is receiving support from non Democrats and Democrats alike. Perhaps Mitt Romney and other Republicans will now realize that when trying to win elections, a united front will always outclass division and political vendettas.