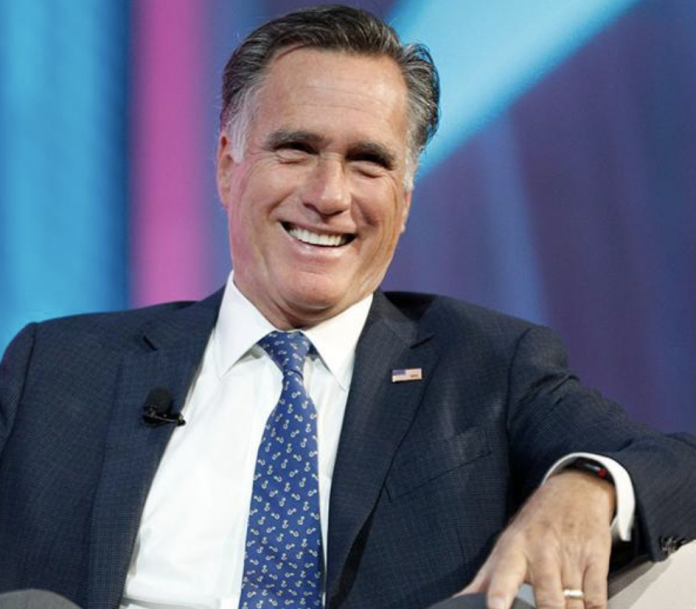 On Wednesday, Mitt Romney weighed in on President Donald Trump's time in office. Romney also stated that he will wait to see who the Republican "alternatives" are in 2020 prior to deciding who to endorse.
An Overview of Romney's Statements
During an interview with CNN, Romney shared the following thoughts about the forthcoming presidential election:
"I haven't decided who I'm going to endorse in 2020. I'm going to see what the alternatives are. I think it's early to make that decision, and I want to see what the alternatives are."
Romney then noted that he has some agreements and disagreements with President Trump.
"I pointed out there are places [Trump and I] agree on a whole series of policy fronts, but there are places that I think the president can, if you will, elevate his game and help bring us together as a nation."
Later on in the interview, Romney admitted that President Trump succeeded in politics where [Romney] failed. He also stated that "recognizes and appreciates" Trump's success in becoming president.
"He did something I couldn't do. […] But no, I'm not running again. We'll see whether someone else does in a Republican primary or not."
Response from President Trump
President Trump did notice Romney's remarks and issued a response via Twitter:
Here we go with Mitt Romney, but so fast! Question will be, is he a Flake? I hope not. Would much prefer that Mitt focus on Border Security and so many other things where he can be helpful. I won big, and he didn't. He should be happy for all Republicans. Be a TEAM player & WIN!

— Donald J. Trump (@realDonaldTrump) January 2, 2019
Wednesday does not mark Romney's first time of criticizing Trump. During the 2016 election, Romney spoke out against Trump and clearly articulated his disagreements. However, towards the middle of 2017, Romney came to the defense of President Trump when calling upon Georgians to rally behind Karen Handel in the Special Election.
During Romney's remarks, he specifically stated that Democrats viewed the special election as "their first chance to strike a blow to Donald Trump's presidency and our conservative values."
President Trump, for his part, has also come to Romney's defense. In the early months of 2018, the president endorsed Romney's run for the U.S. Senate; Romney's run for Senate subsequently proved to be successful. He is now the senator-elect for the state of Utah. Following Trump's endorsement of Romney's campaign for the Senate, the now senator-elect thanked the president.
In previous times, Trump has censured Romney for failing to defeat Barack Obama in the 2012 election.